Every little girl loves to twirl around in a skirt. My little one is no different. Let's see, I think I purchased this pattern about 1 1/2 ago, cut it out, but never had the chance to make it. Well, I finally made the time. I made her fun skirt using
McCalls M6066
. Of course, I am kicking myself since I only bought size 3-6 and she turns 6 in August. But, since she is on the shorter side, I went ahead and made the size 6 so that she could wear it this summer and next, so not all is lost.
The fabrics I used I managed to pick up at my local sewing studio using 40% off coupons. Call me stingy, but when a pattern calls for a ton of fabric and I am using designer fabric, I will patiently wait for my emailed coupons.
So here is my little girl. When you ask an almost 6 year old to pose, you can get some pretty interesting shots. Ha! And I know she desperately needs a hair cut. That is happening today. Yay!
Here are some details.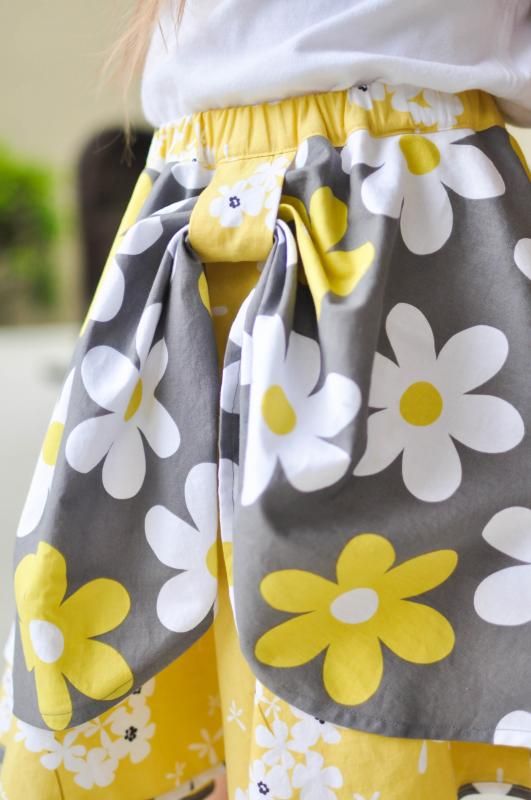 Here is my little ham. If you look closely, you can see the ran falling off of our neighbor's roof. Yes, it had started to rain, but it didn't stop me from snapping some pics of her.
Winding up to twirl...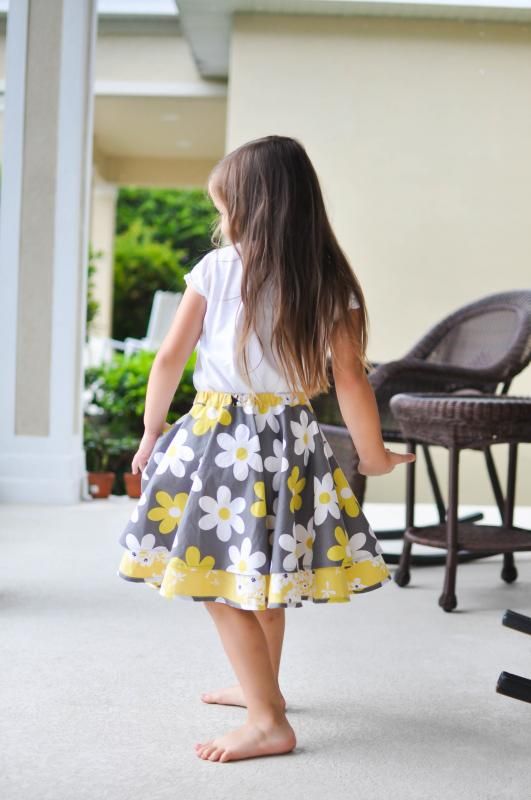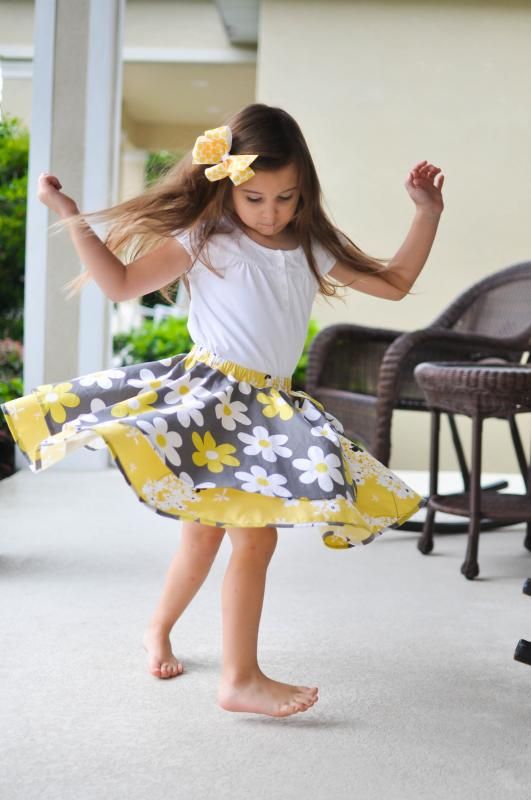 And one final shot.

That's all for me. Thanks for stopping by!