Hello friends! Today is the last day of the DeNami Design new release
sneak peeks. Today
Tammy
and I are showcasing this unique set called Create Your Own. It is unique because this set contains several faces, hairstyles and accessories to create images specific to your crafting needs. With a bit of masking, the possibilities are endless!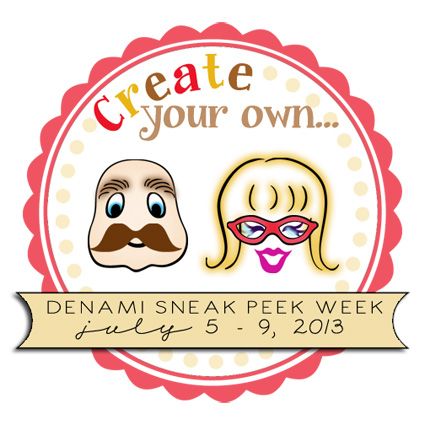 For my release projects, I created several holiday themed projects.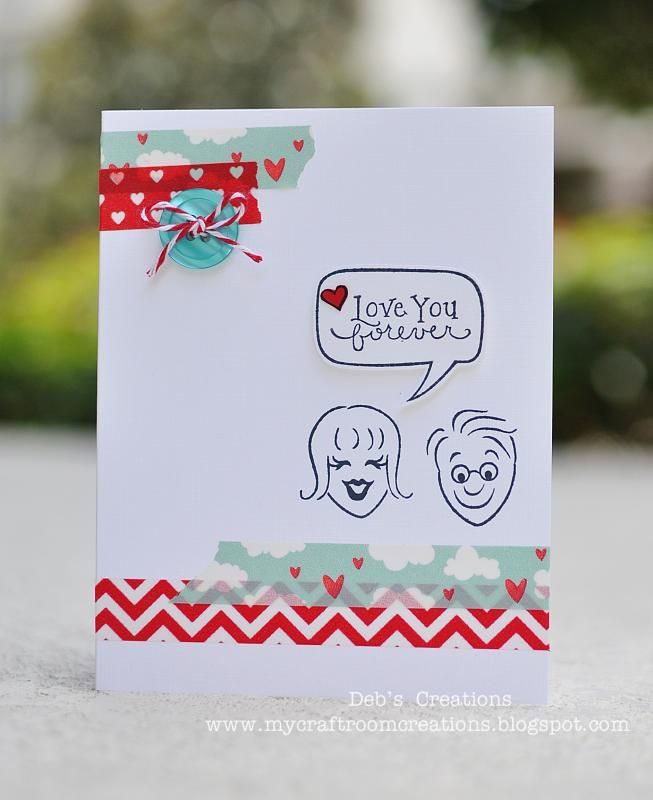 For my next project, I created personal gift tags for the Christmas holiday. I used the same images from above to respresent my hubby and me. For the other two, I created images that represent my daughter and son. Now how perfect is that?! On the die cut tags, I added some more
Red Chevron
and
Green graph washi tape.
I selectively stamped the sentiment from
To From.
The tags were finished off with some
Red,
Lime,
and
Emerald
ribbon. Just like my above project, I chose not to color in any of the images to keep with the holiday colors.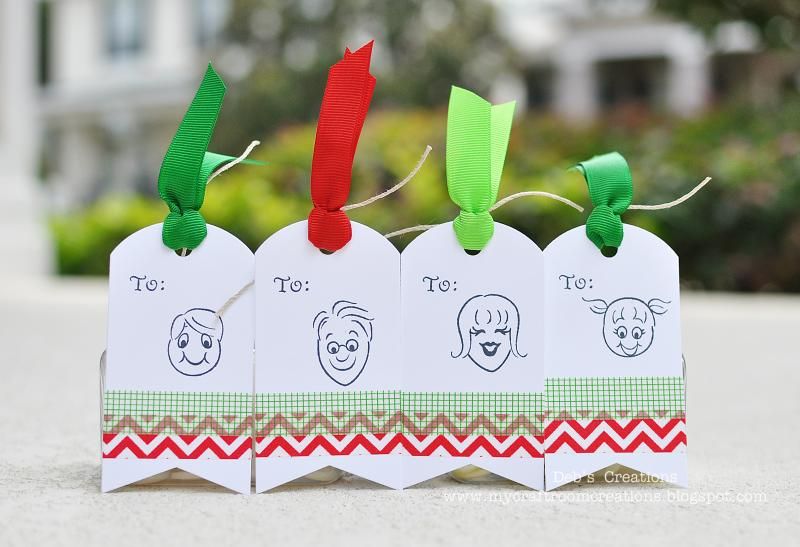 For my last project, I used the new Faces(cling) and Trick or Treat (cling). I selectively inked up some eyes from
Friendly Faces
and stamped it all onto some
Leaf Green cardstock.
I colored in the hair with my black copic and then I hand drew some fingers and cut them out to make my monster appear like he was peeking over a wall. I layered it over some
Amethyst
cardstock that was stamped with
Teeny Star Background.
Then I stamped
Trick or Treat (cling)
onto some
Lime cardstock.
Lastly, I added some
Black cardstock
that was die cut with my pinking circle and adhered it to the cardfront with foam adhesive which was impressed with my woodgrain impression plate.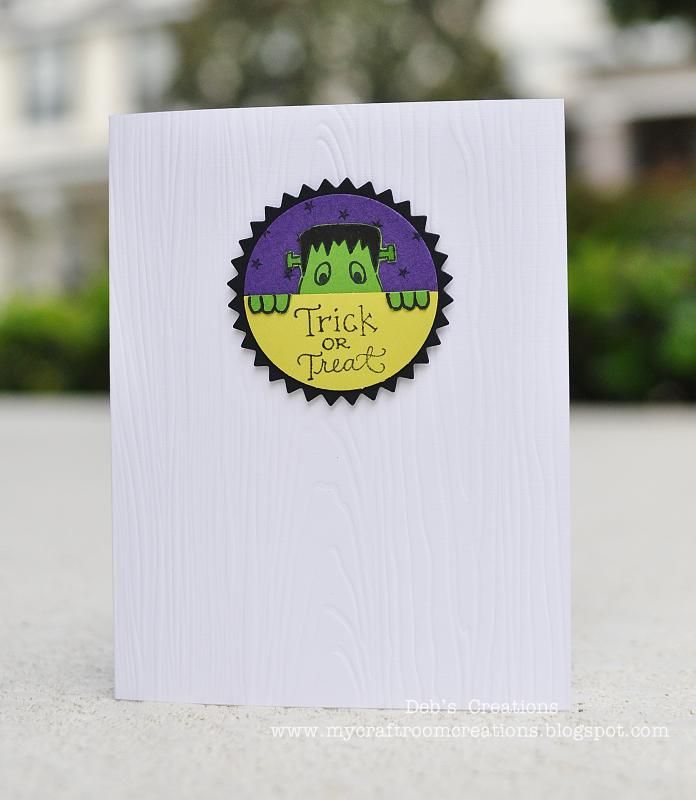 I hope you have enjoyed all of the projects that you have seen from the design team. If you haven't left a comment on each of their blogs, there is still time. By leaving comments on each designer's blog, you become eligible to win a $30 gift certificate. There will be two winners selected from each day. Gotta love that!
So if there are some older products that you have been wanting, fill up your cart tonight. The release goes live tomorrow, so you will only have to add the new items that have caught your eye. Thanks for stopping by!