So, as promised, I have returned to share my daughter's card for the One Layer Simplicity challenge.
Saturday morning, when I was in my craft room creating my card, she told me, "I haven't made a card for a blog hop in a long time." Quite often she creates a card and plays along with the DeNami Design blog hop. The current hop is a week away, but this little avid crafter created her card 2 weeks ago. So she was itching to create a card. I explained to her the theme, we discussed the stamps that I have in my stash and she got busy making her card.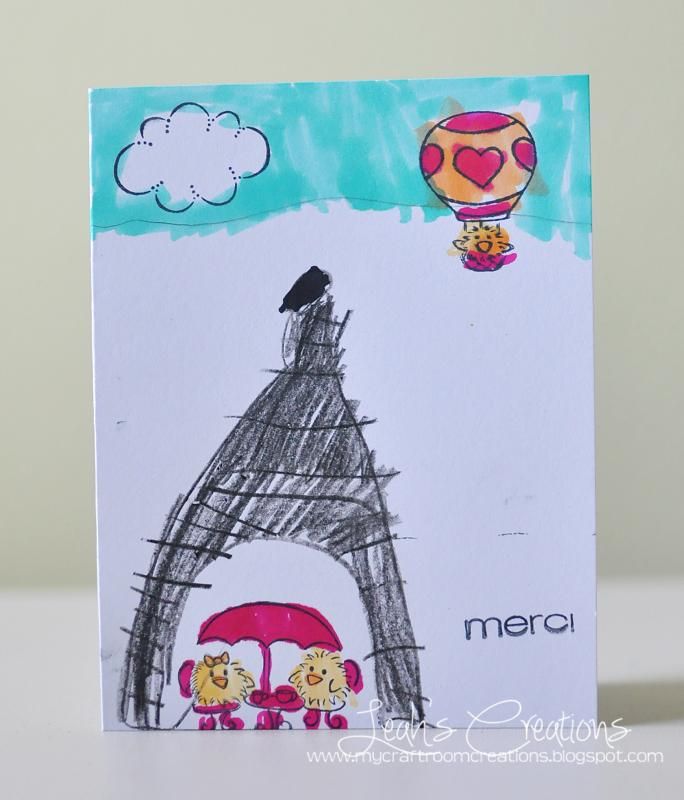 To create her little scene in France, she inked up
Cafe Chickies
and colored it in with copics. Then, she drew her Eiffel Tower using a colored pencil. I do not really have many foreign language sentiments, so she inked up Merci from CAS-ual Fridays
Big Thanks
. Then to create her skyline, she inked up
Chickie in Balloon
and
Small Cloud
and finished her coloring. In case you do not know, my little girl is only 6 1/2 years old.
Even though I do not have an Eiffel Tower stamp, that did not stop her from creating her little café scene in France. She even told me that she could draw France. I love that she doesn't let little things hold her back. She is so creative and I learn so much from her when she crafts.
Thanks for stopping by. Your kind words will make her day...week!!