Happy Wednesday friends! I hope you are having a good week so far. I am popping in with a couple of layouts.
These two pages are a part of the Becky Higgins Sweet Baby kit. The papers and chipboard come with the kit. I used Photoshop to create the smaller pictures to fit perfectly in the squares. I tried to choose some random pictures over Joshua's first year. The center pictures we took when he was only 3 weeks old and the 4x6 photos were our first Mother's Day and Father's Day with him. As you can tell from the journaling, daddy seems to have a bit less to say. lol.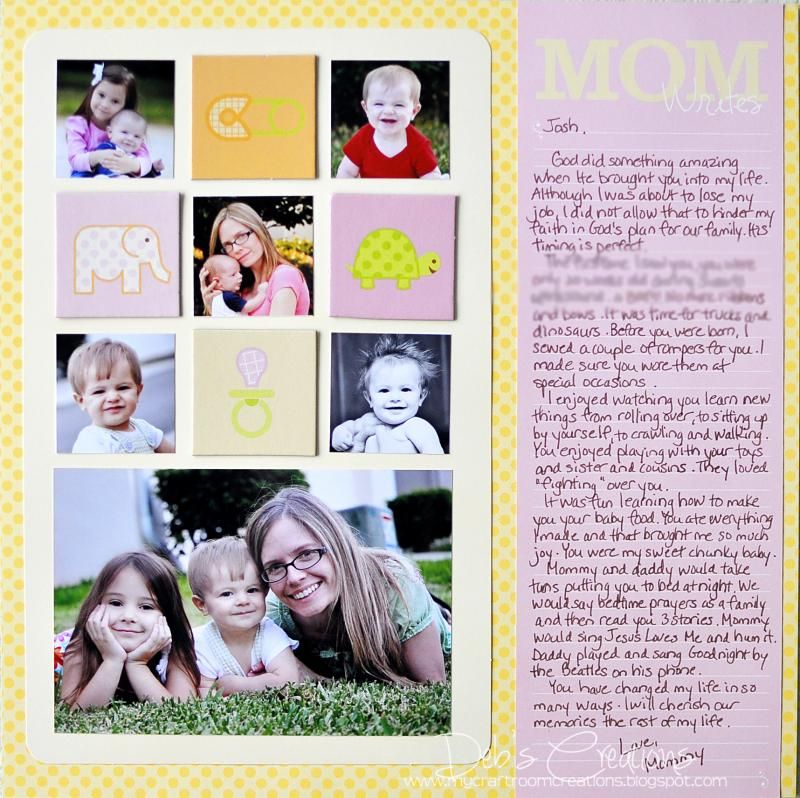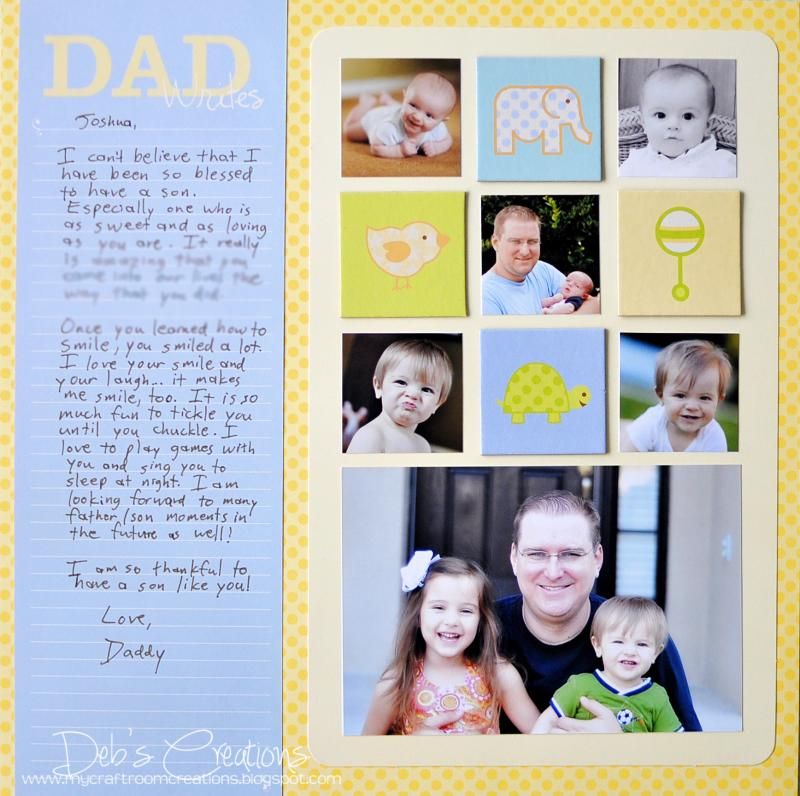 Only 2 pages left until his album is complete. Yay! Since starting my blog I have posted every layout I completed from his baby album and also from Leah's school album. I finished Leah's baby album before I started blogging so I feel like I should share a bit from her album at some point. If time permits, then I will do that.
Have a great rest of the week. I will be back Friday with a special card to share.