Hello friends! I am popping in today with a card that I created for a dear friend of mine. She and I were roommates while we were in college and a few years thereafter. She recently turned forty and since I did not have a special 40th birthday card in my stash, I quickly made one for her. Since it took me a few days to get around to making her card, it became a belated birthday card.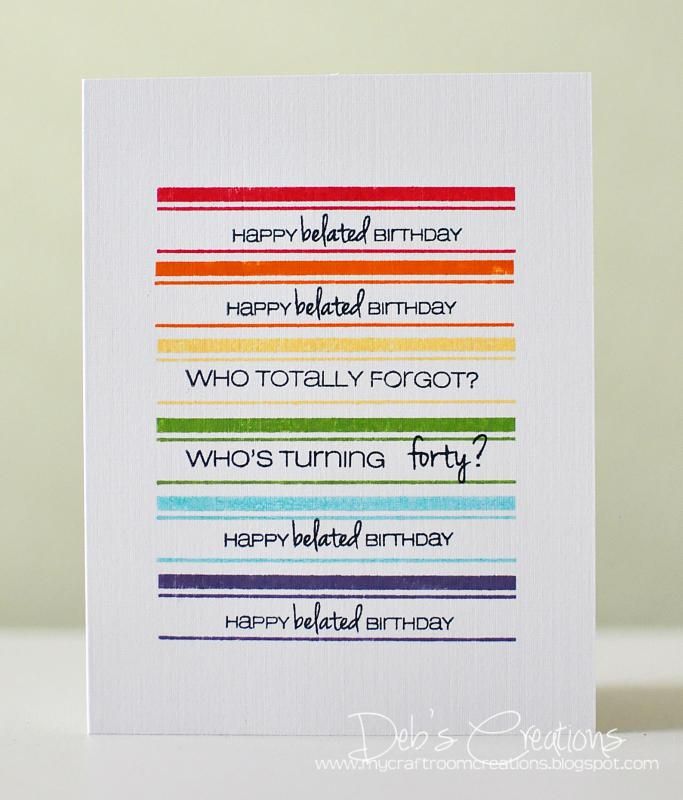 So I inked up CAS-ual Fridays,
WTF
and used a bunch of appropriate sentiments. This card is completely one layer and just perfect for mailing. I have been trying to challenge myself this year to create more one layer cards, so I think I am making progress.
Also, since we are on the topic of birthdays, my twin sister and I will be celebrating a week from today. I created her card to play along with the current CAS-ual Fridays challenge, but I cannot post it yet since she faithfully reads my blog. Love ya sis!
Have a great weekend!