TGIF! I hope you have had a great week. Today I am popping in with a layout that I created for my son's baby album.
I have been using the Becky Higgins Sweet Baby Kit. This page is a part of the "beginning" part of the kit. It includes the journal pocket and journal cards. The thing that I love about this kit is the journal cues that are included. I honestly wouldn't have thought about some of these details to share, so I think that is spectacular. Everything on this page is from the kit. Fairly simple and to the point. Although I love these journal cards and the chipboard circle titles, they kind of limit the design of some of the pages. Oh well. Sometimes the details are more important.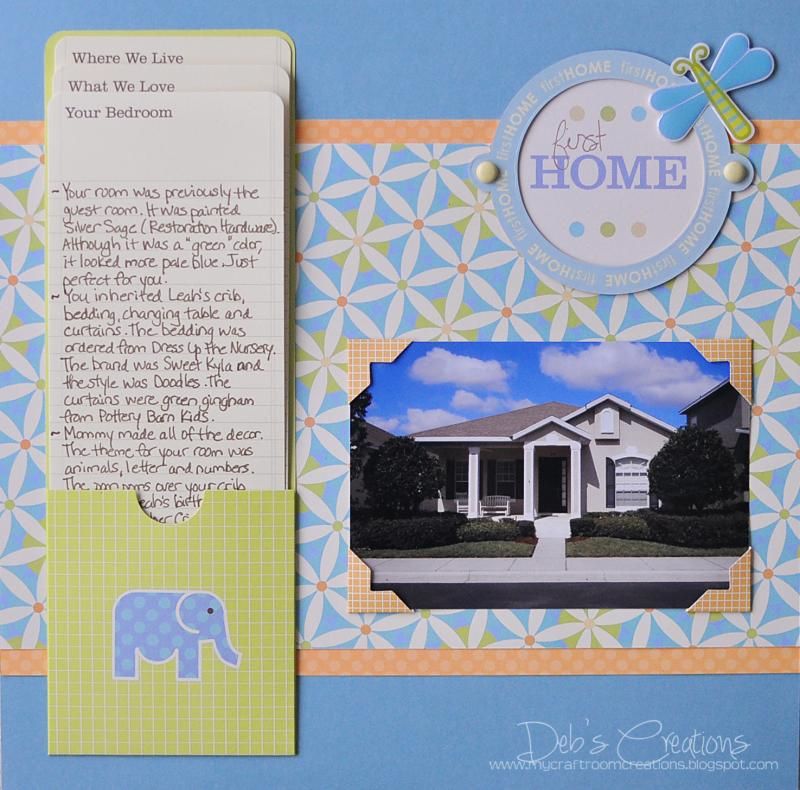 I have actually completed the second page of this layout, but plan to share it another day. So I have officially finished his baby album layouts. The remaining part of the album is to complete the time capsule page. This is laid out like the current project life style. So to me, it is not technically a layout. There are other journaling bits/milestones that I need to put down on paper. The kits comes with these monthly pages about the size of the journal card you see on this page. So it's just a matter of getting them written down in the album.
Thanks for stopping by!