Welcome to the final two stops along the DeNami Polka Dot blog hop. I hope you have been inspired along the way. You should've arrived here from
Stacey's blog
. I am sure she rocked this blog hop out of the park. If you did not arrive from her blog, head back to the
DeNami blog
for a full list of participants.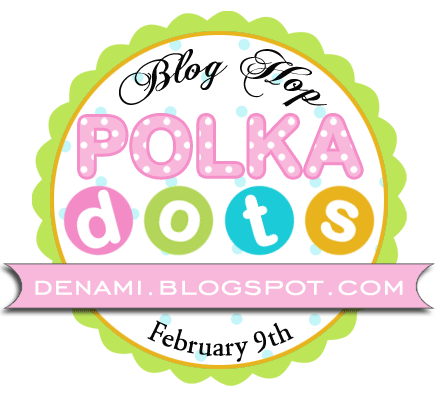 The next polka dot project along the hop is from my daughter, Leah. Does this design look vaguely familiar?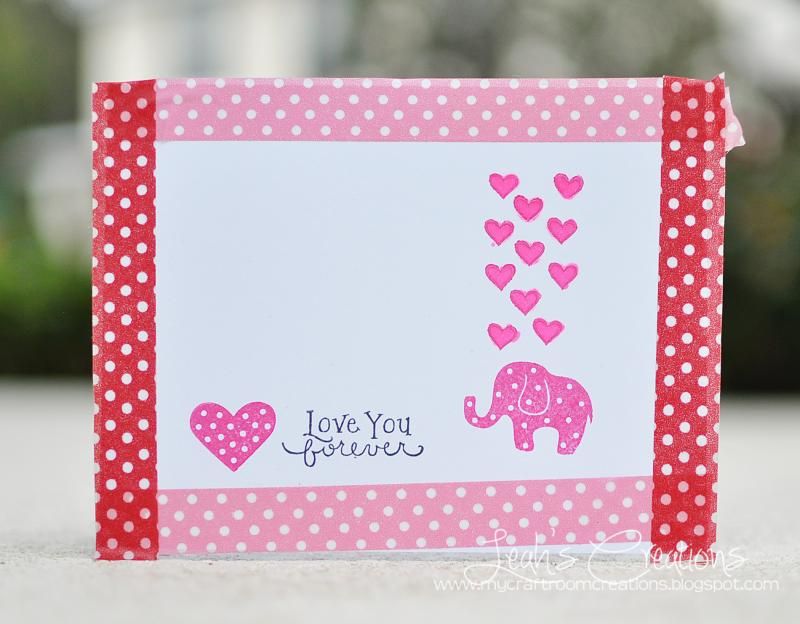 Leah loved the card she made for the previous blog hop using washi tape as her border. When I told her that I had
red/white polka dots
, she was sold on creating that border again. She wanted to use my
polka dot heart
and
Polka Dot Elephant
stamp. Here is what she said about the design of her card:
"The elephant is chasing the sentiment and heart because it fell in love with it."
I just love watching her create. She is always telling me a story as she places the stamps on her card. She also said that she doesn't mind that her washi tape is not perfectly straight. I love that she has such a carefee attitude. The busier I get with life, the more I adopt this motto myself. Otherwise, I would go insane.


So the final stop along the hop is ME!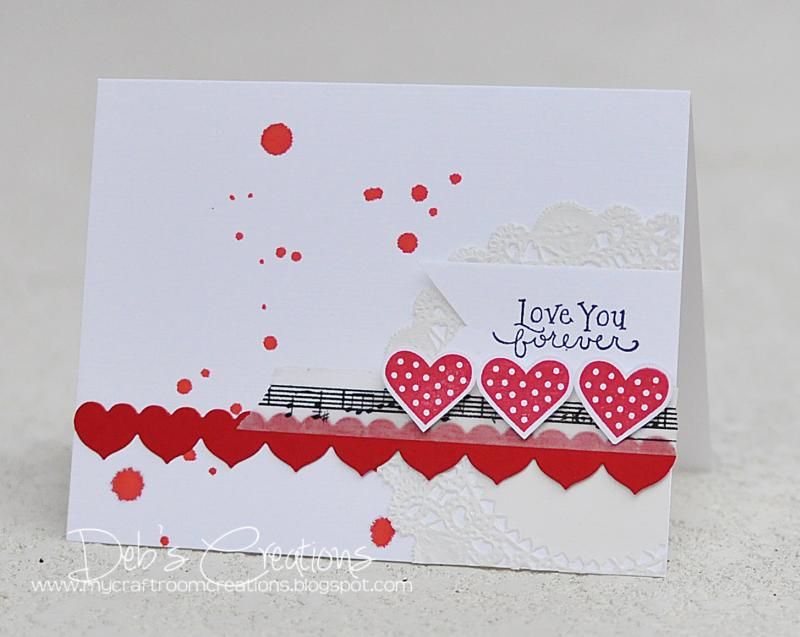 While creating my card, I was inspired by
this card
made by Monika Davis. DeNami teamed up with Curtain Call with their last challenge, and I really loved the artsy look to her card. So I created my own "CAS" version. I used the same heart border,
washi tape
, splatters and doily. I inked up the polka dot heart from petite fours
Hearts stamp set.
(I told you that you would be seeing it again on the blog.) I adore this polka dot heart. I inked up
Love You Forever
and trimmed it out in banner fashion.

Don't forget about the THREE gift certificates that will be given away! One gift certificate will go to a random participant and TWO gift certificates to TWO people who comment along the hop! You have until February 10, 2014 11:59pm PST to comment and be eligible.

Have a great rest of the week!