Hi friends! I hope you are having a great week so far. The kids were off from school yesterday and the hubby and I actually had the day off. So we caught up a bit on some house stuff.
If you saw my post on Friday, you may have read that my husband was going to be playing in a music gig with some friends. Elevators (the name of their band) is a rock band and my guy does not look like a typical rocker. He is the tall one on the left wearing his "rock star" glasses. I am working on figuring out how to edit/add the little video I did. Once I do, I will put up another post. It was such a fun night and the band rocked it out. Way to go Niki, Matt, Ryan and Andy!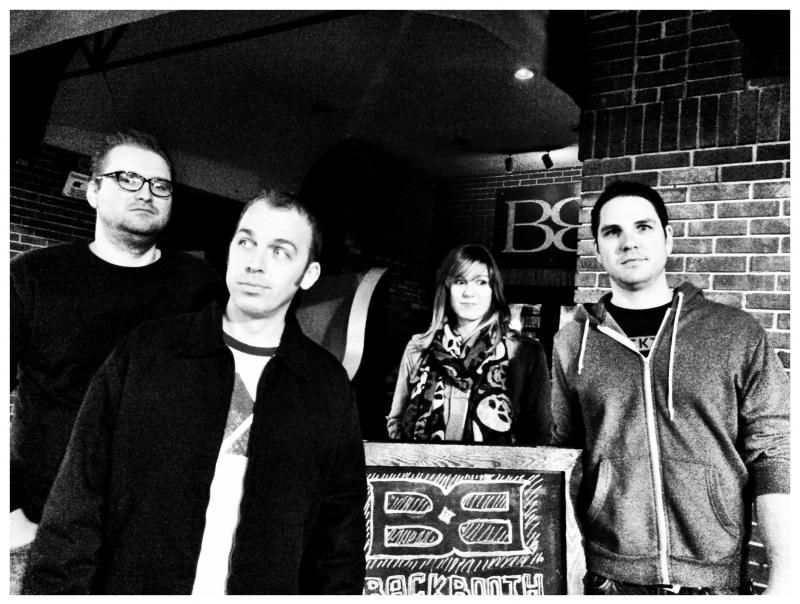 Now for my layout..
With the holidays behind us and some design team work under my belt, I found some time to work on some pages. I will slowly get those up on the blog too. The first page I have to share is for
Pages with Papertrey #11
: Preserve an element (other than photos or journaling). Yes, I know I am way behind on challenges, but the good news is that I only have 5 pages left!
When I first saw this challenge, I knew immediately that I was going to create a layout preserving my son's first hair cut. Technically the first time that his sweet little head saw clippers, he was only 3 months old because he had a baby mullet that needed to disappear. So when his gorgeous locks needed a real hair cut, I called up my stylist, Ken. Ken has been doing my hair since 2002 and the gray hairs on my head are quite thankful for his artistry.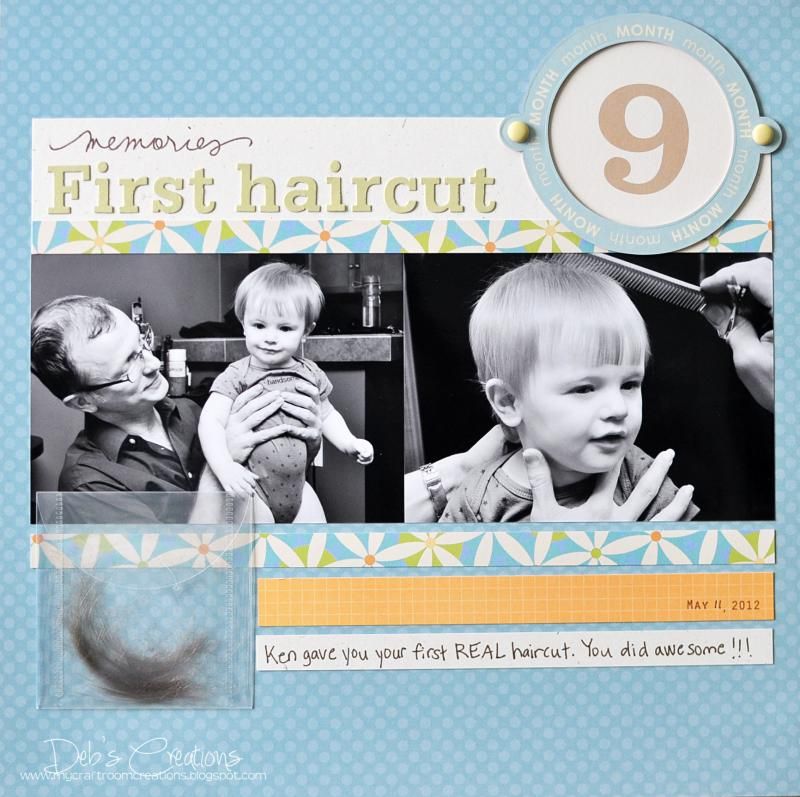 There were two separate occasions where I thought I had misplaced this lock of hair *gasp* Thankfully, I found it.
The inspiration for the design of this page was
this layout.
I had previously sketched out something else and it just wasn't coming together. The papers are from the Becky Higgins Sweet Baby kit, rustic cream cardstock and die cut letters are PTI, along with the date stamp. The "memories" stamp is Ali Edwards Favorite Memories. It's crazy how Joshua's lock of hair looks so dark, almost blackish. It was light brown. And it is amazing how thick it has grown in. The picture below was taken a week ago.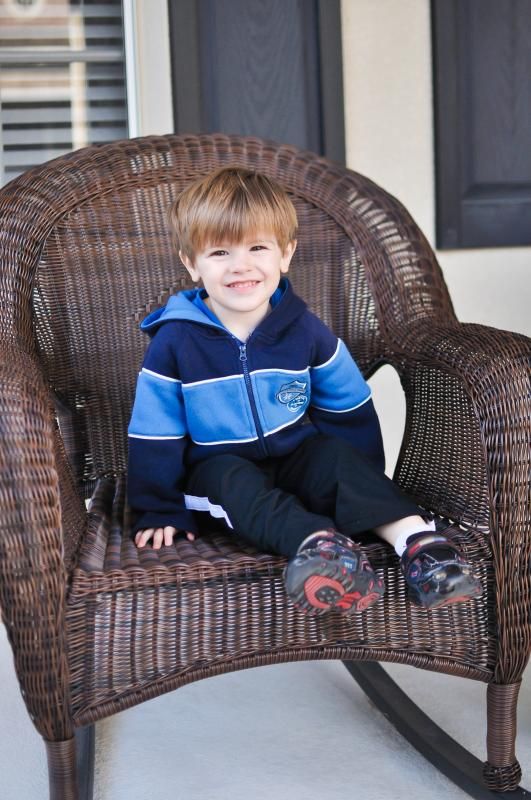 Alrightie, that's all I have to share for today. Thanks for stopping by! I will be back tomorrow.