I am back today to share a quick card and some pictures from our little family birthday celebration for Joshua turning 2 1/2 years old yesterday.
First, my card...I decided to try my hand at some random watercoloring. Leah received a pad of watercolor paper for Christmas since she likes to paint. So I asked her if I could borrow some to make a card and paint along with her. We had such a fun time Sunday afternoon painting together in my craftroom.
I inked up
Medium Double Circle
and
Small Stitched Circle.
Then I randomly painted them and added my sentiment from
Assorted Greetings stamp set.
I am linking this up to
One Layer Simplicity
. I am in desperate need of restocking some thank you cards.
I also thought that I would share the paintings that Leah did. She asked me to pull up some photos from the internet to inspire her on the iPad. What a hoot! So, I asked her to hold up her artwork so I could photograph it. Well, wouldn't you know it, but Josh had to help her hold up her artwork.
So then I decided to snap a few pictures of him out on the porch just because.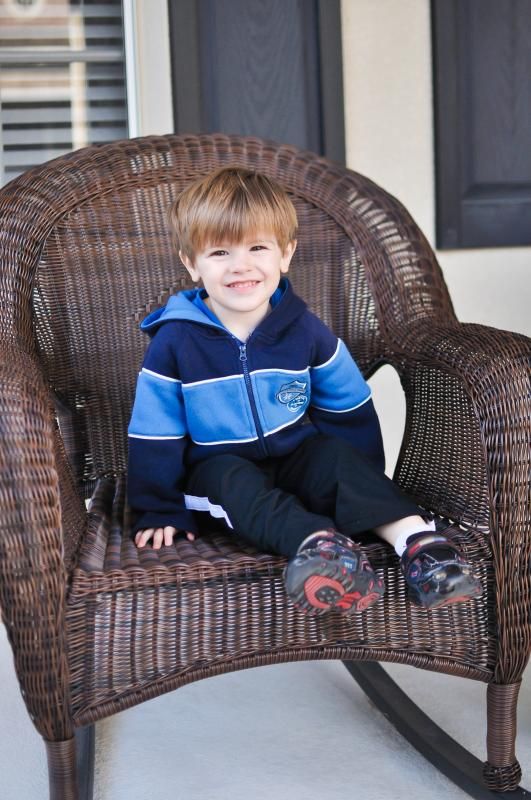 Playing with the leaves from the shrubs.
Tradition has it on our household to celebrate half birthdays with cupcakes. Any excuse to enjoy some sugar, right? This year my in-laws decided to give him a simple puzzle. He's been playing some puzzle games on the iPad, so he was so happy to receive this gift.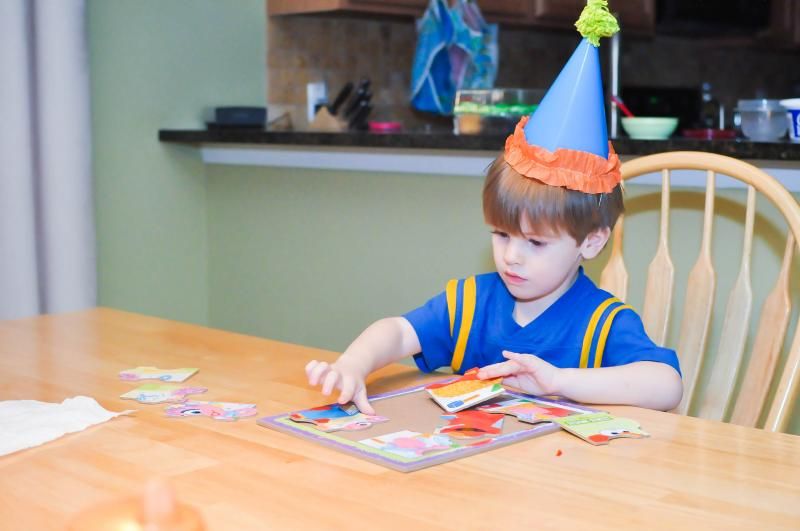 We picked up some dinosaur cupcakes at the grocery store. You may remember from the kiddos monster birthday party this summer, that I made some cupcakes from scratch. Well, something went wrong with this batch, so it was Publix to the recue. Recognize the party hat? Yep, leftover from the same party.
I love how he seems to be looking so dreamily at his cupcake.
Josh received some dinosaurs at this 2nd birthday party, so I asked Leah to bring a few to the table to take some pictures. Well, her take on a few meant almost the whole bucket of dinosaurs. Gotta love that! I know Josh did. (Don't you love the candle flame reflection on his sweet little head?)
Attempt #1 to blow out his candles by himself.
Leah to the rescue.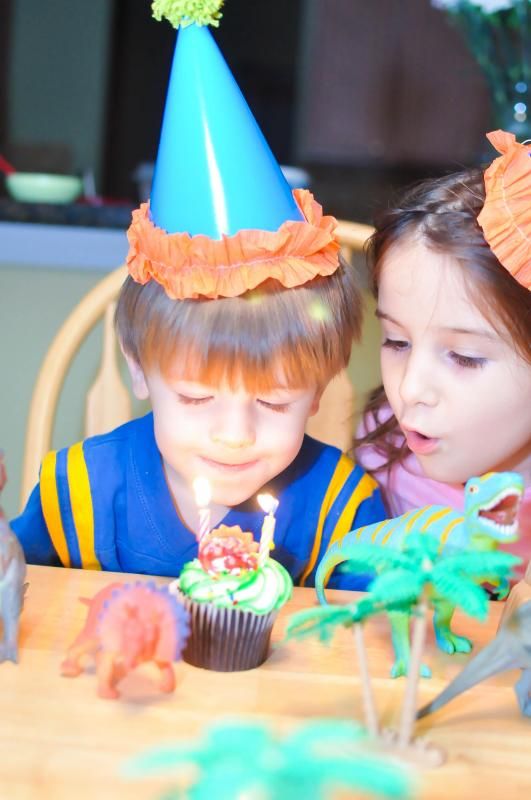 Licking icing off of the dinosaur ring.
Oh, I thought I would share, again, a layout that I created for his first half birthday celebration. Joshua, you are certainly growing up way too fast!
Well, if you made it to the end of this post, thanks for hanging in there. I will be back tomorrow!