Hi friends! I hope you are enjoying your weekend. We had a wonderful time yesterday visiting with Mickey and his friends at the Magic Kingdom. So glad you have stopped by today for
the DeNami Design Valentine blog hop. I hope you have been inspired along the way. I am pretty sure there will be lots of pink and red. I just love creating for this holiday. Anyway, you should've arrive here from the awesome
Tenia's blog.
I love her funky style. If you get lost along the hop, head back to the
DeNami blog
for a full list of participants.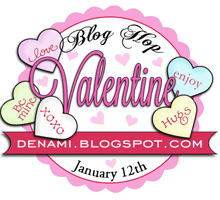 I think the moment you see my card, you know that I was inspired by the fabulous
Paulina
. When I saw
this
shaker card tutorial, I knew that this technique was something that I had to try. And when I placed my first
Pretty Pink Posh
order, I knew that I was going to purchase some sequins to make it happen.
To make my card, I followed her technique exactly. I added a diecut heart to the inside which I had stamped
Decorative Love.
The inside is filled with a few more die cut red hearts and some raspberry, pink peony and sparkling clear sequins from
Pretty Pink Posh.
I embellished the circle by adding some hearts from my Petite Fours
Heart Stamp set.
I love this polka dot heart that I am pretty sure you are going to be seeing more of it on the blog.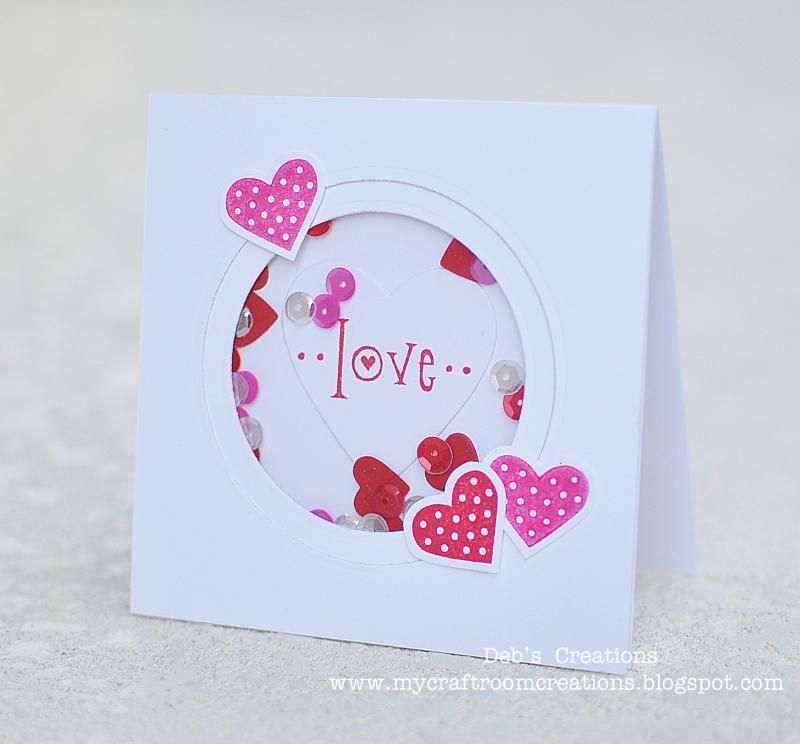 Next up along the hop is my precious daughter, Leah. Of course I don't need to tell you how much I love that girl. I especially love to watch her craft.
For Christmas, she received a few DeNami supplies that she can consider hers and that I have to ask if I can borrow. She received some stamps, washi tape and twine. As you can tell by her card, the
Pink Polka Dot
washi tape made it's way onto this creation. When I told her about the Valentine blog hop, she told me that she was going to use
Sand Castle
because of the heart. And then, of course, every castle has a
Fairy Princess Chickie
with magical powers. And this princess' magical powers...why love, of course! She loves
Mini heart
and she stamped it several times and colored them in dark pink. She practiced coloring in these small hearts on some scratch paper first. She is really getting the hang of holding the copic maker at the right angle and the right pressured to color these small images. She did not even color outside the lines on a few of those hearts and I honestly couldn't believe how well she did. She also placed her washi tape border all by herself and trimmed up the sides with scissors. Lastly she stamped
Love You Forver
for her sentiment.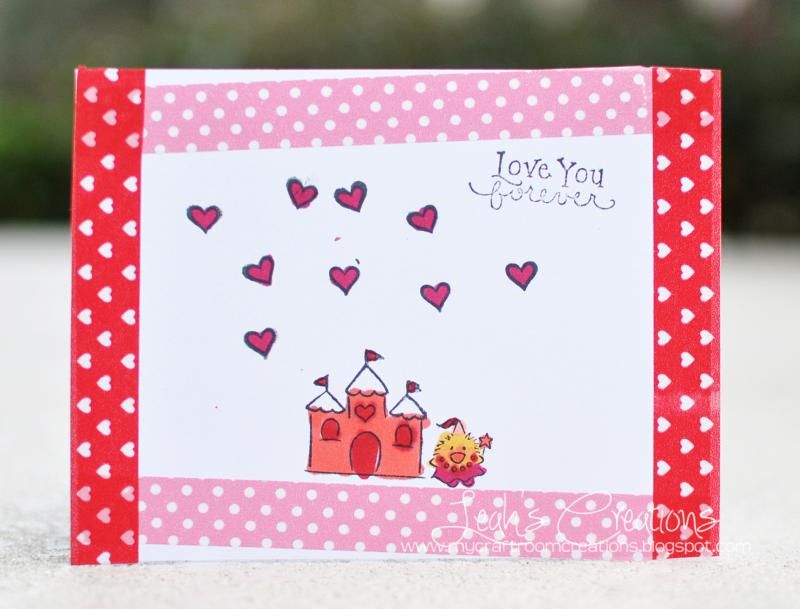 Well, that is all from us. Your next stop along the hop is the wonderful
Tina
. If you have visited her blog recently, you will have noticed that she is already in full swing creating some fabulous DeNami inspired Valentine cards. I can't wait to see what she has for us today.
Don't forget about the THREE gift certificates that will be given away! One gift certificate will go to a random participant and TWO gift certificates to TWO people who comment along the hop! You have until January 13, 2014 11:59pm PST to comment and be eligible.
Happy hopping!