Happy Friday, friends! I hope you are all doing well. I know the blog has been quiet lately, but for good reason. Last week, we took a vacation to visit family in Minnesota. We had a great time in the country. It was so relaxing. Can you believe our last day we had a high temperature of 64! Yep, that's right. Pants and a sweater in July. Now it's back to the 101 heat index of Florida. Oh well.
Now onto my card. Today I have a card to share for
CAS-ual Fridays.
The challenge this week is to create a clean and simple project using buttons (or one if you choose).

Our sponsor this week is
Ellen Hutson.
The winner of this challenge will earn a $25 gift certificate.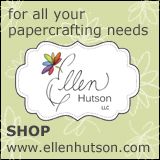 For my card, I created a simple welcome baby girl card. This card is already in the hands of the recipient since she was just showered with kindness last weekend. I used some DeNami stamps like
Gingham background
and
Small Congratulations
which I heat embossed in white. I used a
Bubble gum boutique button
that I tied a bow through using 1/4 inch silk ribbon.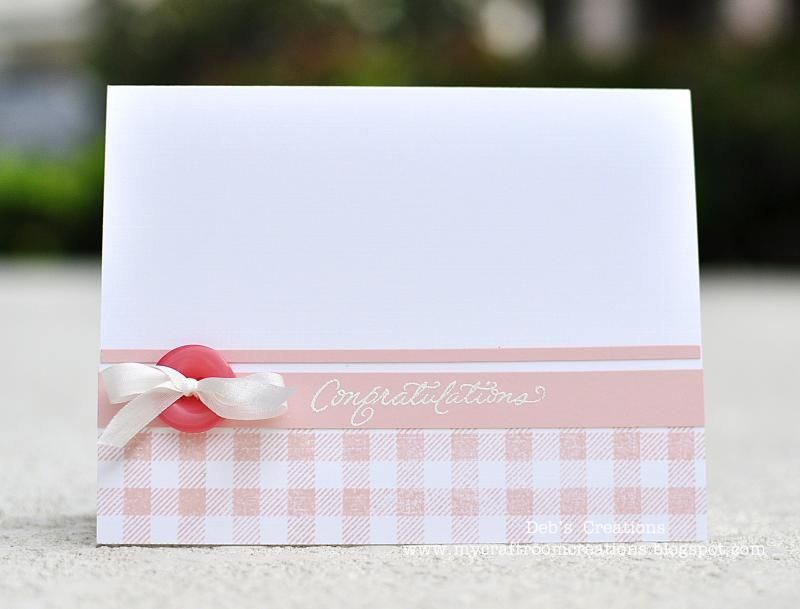 This weekend I will be super busy working on the kiddos birthday party decorations. We are having a combined party for the two of them in just a week since Joshua's birthday is in July and Leah's is in August. The guest list is typically the same, so we made it easy for our out of town guests. My fingers are crossed that I will finish most of them before the weekend is over.
Remember, this is another two week challenge so you have until Thursday, August 15th to play along. I can't wait to see what you create!