To all of my American blog readers, Happy Independence day! I hope you day is filled with fun, relaxation, family, friends and lots of yummy food. Oh, and let's not forget fireworks! Yay!
Today I have a card to share with you that plays along with the challenge over at
One Layer Simplicity
: create a card inspired by your country's flag.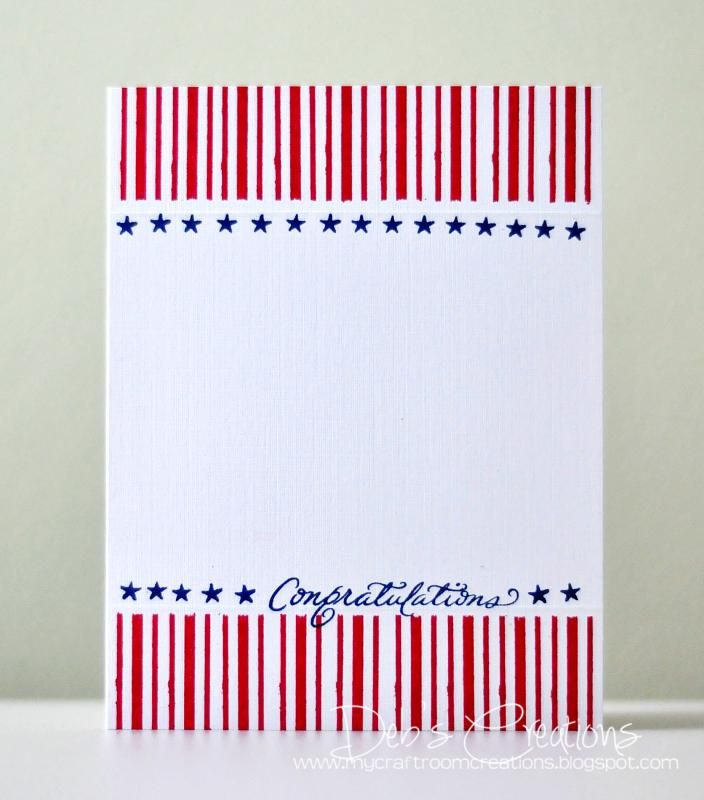 Not only did I used red, white and blue, but I also incorporated stars and stripes. I used only DeNami Design products for my card. I inked up
Three Line Border
in Pure Poppy. Since the stamp is just slightly smaller than the length of my card, I masked off one end and then did the same on the other end. Unfortunately after inking up all of my stripes, I realized that there was some sort of blob on my stamp. Grrr. After all of that work, I did not want to start over.
Then I inked up
Teeny Star
in Heid Swapp Navy. I was a little "off:" in my stamping, but I had already put in too much effort to stop now. I also added a score line between the stars and stripes.
That's all for now. I have another idea to play along with this challenge, so I am back to my craftroom before all of our festivities get under way today. Have an awesome day!