Hello friends! I hope you are all doing well. We enjoyed a relaxing Labor Day weekend: cooking on the grill and enjoying the pool.
With back to school, I know lots of people are creating for the Fall. I, however, am playing catch up on some projects that I never got around to working on from last February. You may recall that I shared Joshua's Valentine's album this past summer on
this post
. After the kiddos big
super hero party
, which was 3 weeks ago, I spent some time helping a friend create some projects for her wedding. So this past weekend I spent some time playing catch up.
I repeated some of the designs from the first album. I hate to lack in the creativity department, but the truth is, I really want to finish up these little projects so I can begin working on some other bigger projects. I used products from DeNami Design, PaperTrey Ink, and Altenew. I also used my Silhouette Cameo for the title. Yes, I stamped the hearts upside down or glued the "S" on upside down. Either way, I am okay with it. The ring clips are temporary just to hold the project together. I have a bunch of sliver ones that won't open, grrrr.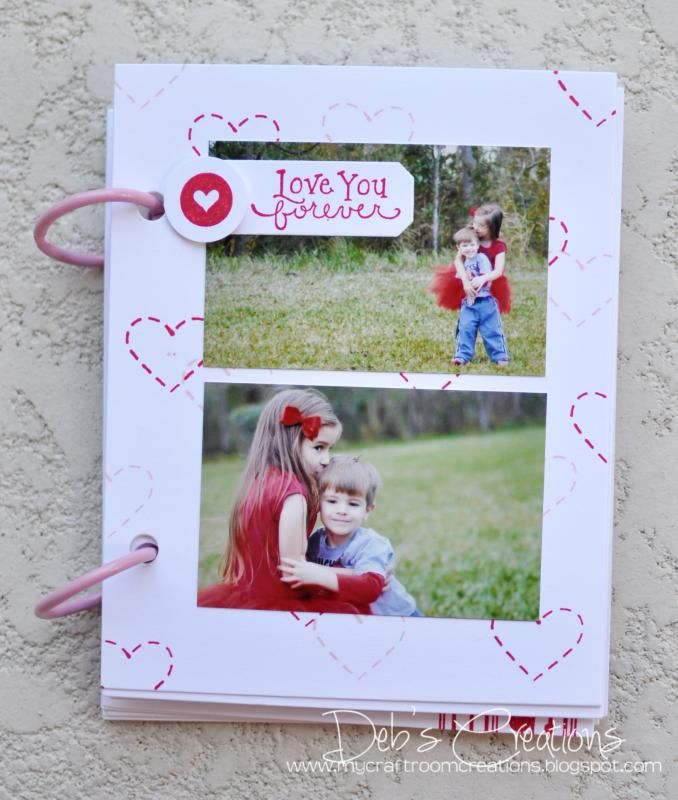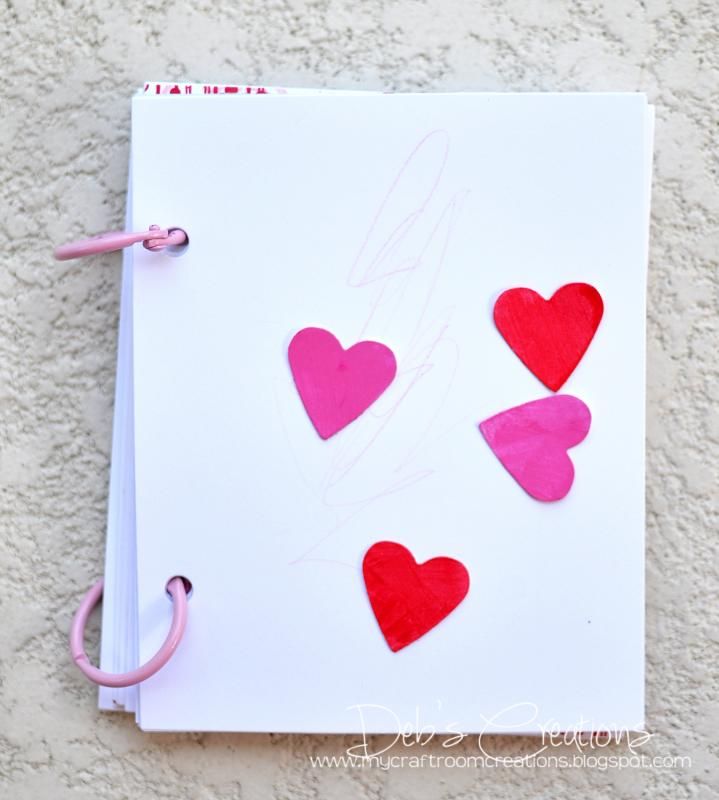 Every year I make these albums, I have the kids help make some of the embellishments for the album. Then, of course, I snap some photos of them being crafty. He scribbled lightly with the colored pencils. Leah punched out the hearts and painted them. He did glue everything on including placing the washi tape. Here is some of his artwork and hand prints which I always do for these albums as well.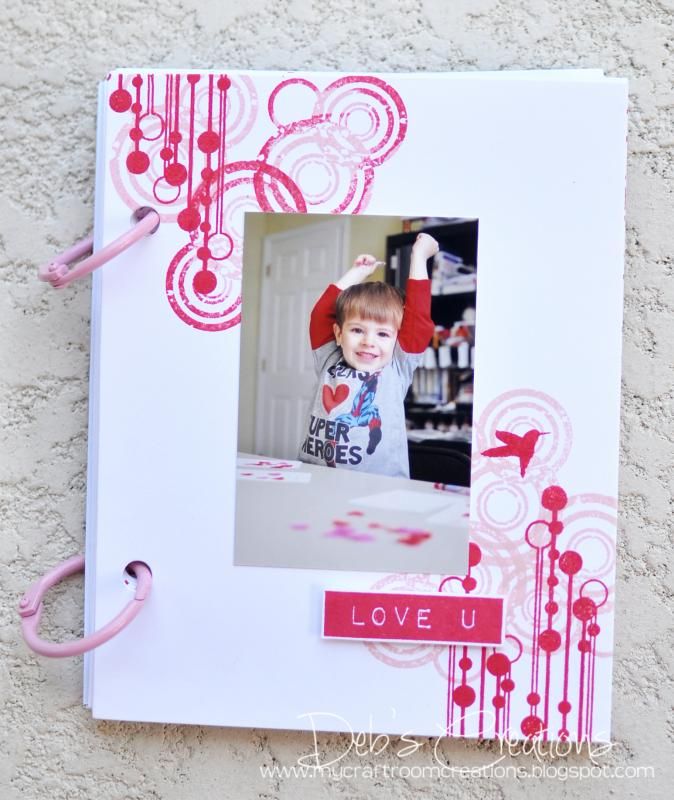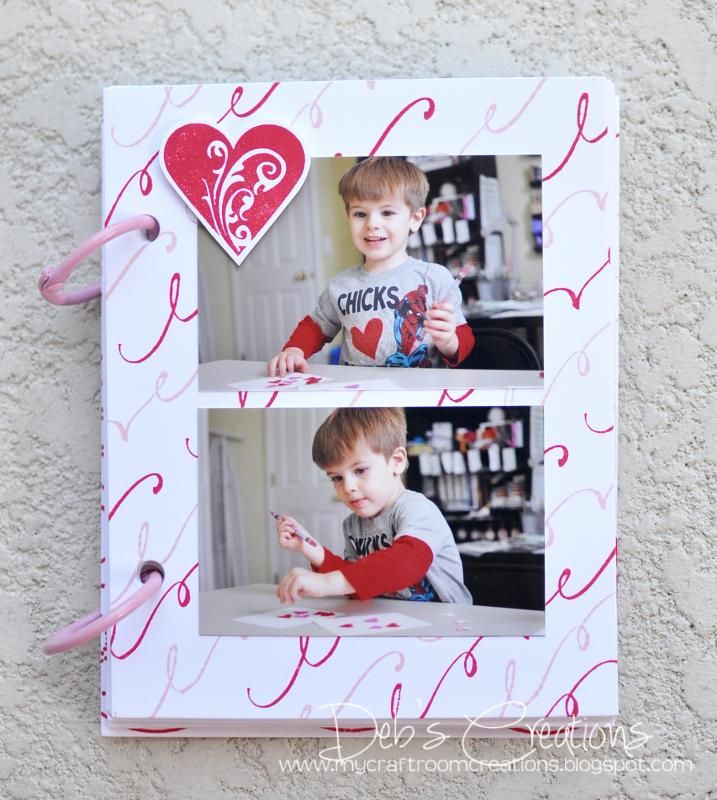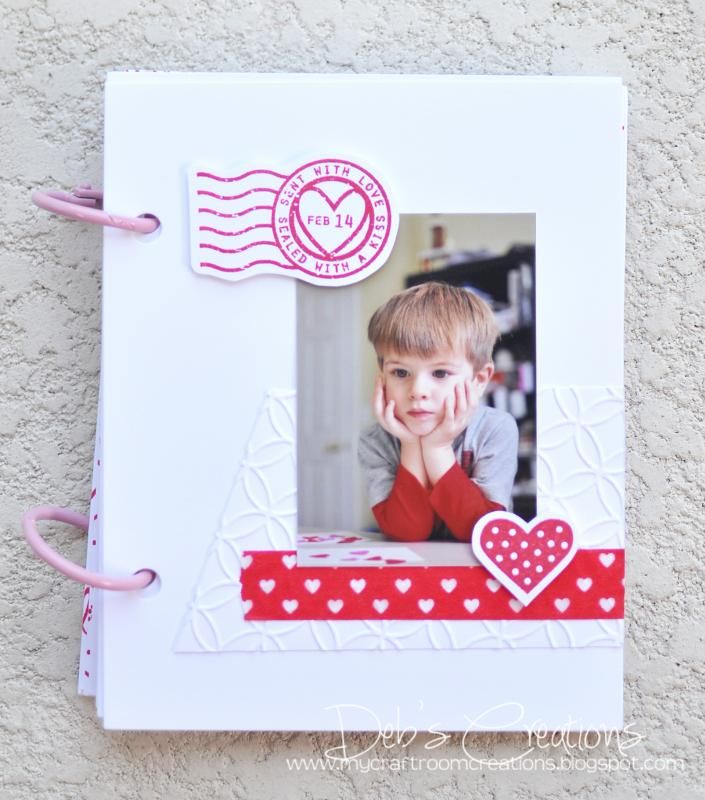 Pause in crafting because he was mesmerized by what ever was playing on my phone at the time. I love that face!
Well, that is all for me today. I hope you have a great rest of the week! Thanks for stopping by!