Hello friends! I hope you are all doing well. Today I have a card to share with you that I created for my hubby. Today is his birthday. That's right, 9/11. Today is a day of remembrance of what took place 13 years ago, but it is also a day to celebrate. I have been planning on making him his card for quite some time. However, my crafty mojo went on vacation somewhere and hasn't returned. Since I have been on my new medication, it has made me tired. So by the time my day is done, I head to bed instead of my craftroom.

For my card, I used the colors from the current
colourQ
challenge as inspiration. I did my best to match them. I used PTI's Boy Basics: Rock On for the guitar and the sentiment and stars are from Altenew Faux Veneers. The patterned papers are from gina k designs, CAS-ual Fridays paper pack and aMuse Studio. Since I incorporated these patterned papers, I am also linking up to
Virginia's View Challenge.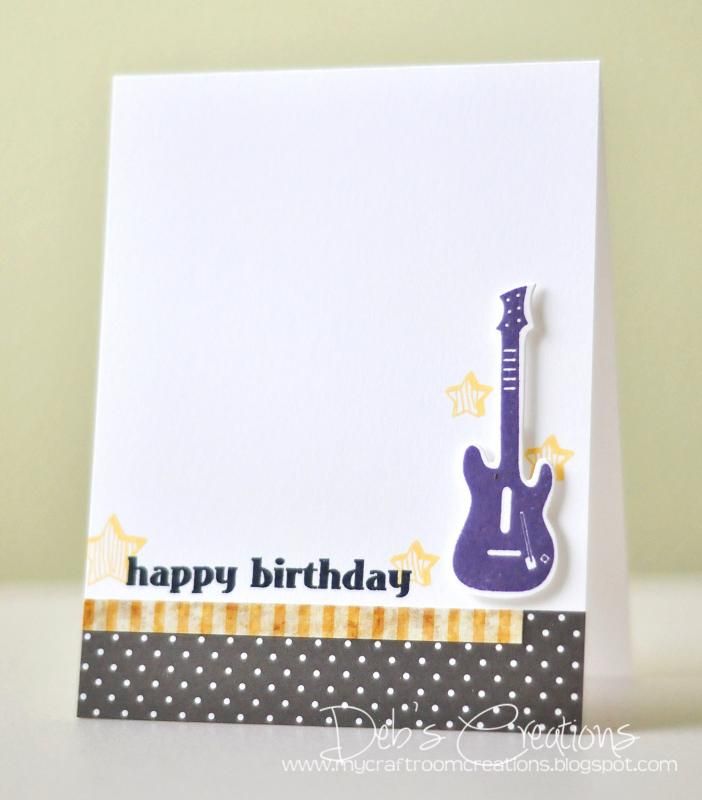 My husband, Andy, has played bass guitar in our church band for over 10 years and he also plays in a rock band,
ELEVATORS
. They are gearing up for the first EP release which will be available on iTunes 9/30/14. Their album is called Live To Find Out. The record is available for presale on Amazon if you want to hear a preview. Unfortunately my link does not work so you will have to do a search to find them.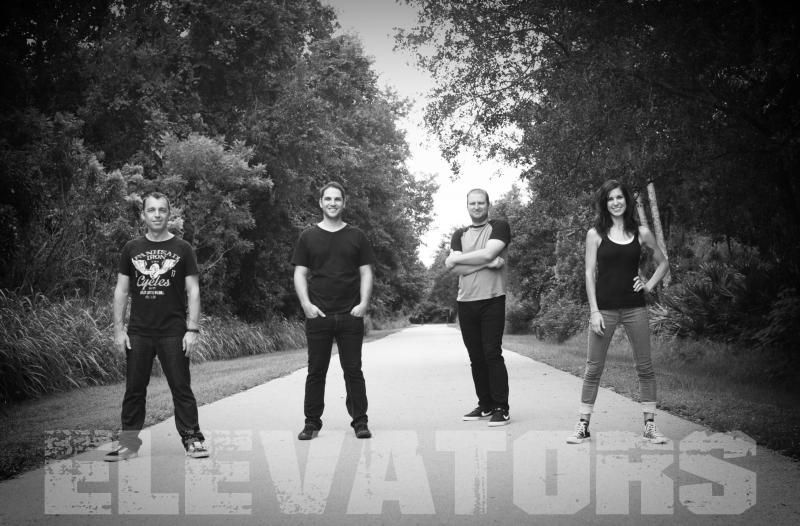 Happy Birthday, Andy!