Hello friends! I hope you all had an awesome weekend. Yesterday my sister and her family were in town because my nephew was playing in a tennis tournament just down the road from where we live. He has played in a few at that park. So happy that it is close by. We've been able to visit a lot with them and I am so happy for the time that we get to spend together.
Today I have a mini album to share with you. Tradition has it that I take photos of my kiddos for Valentine's Day. The reason being... how can I resist them dressed up in red and hearts. And it also happens to fall around their half birthday which is a guarantee that I will have photos of them at least half way through each year since there are always birthday photos.
So with these photos, I started making mini albums. Why you ask? Let's just say that the Target dollar spot made it super easy to grab some paper and albums and the rest is history. So the last time I made an album ***insert hanging head in shame*** was in 2012 for my daughter, Leah. So I finally chose some photos for Joshua and also some photos from 2103 and 2104 and printed them!!! Um, that's right, to make mini albums, your pictures must leave your hard drive and end up in your actual hands lol! I am just going to blame it on the fact that I was working super hard these last few months to finish up Joshua's baby album. It is a good excuse, honest.
So enough babbling, here is Joshua's super simple, only 5 page album. For this album, I used some of my DeNami Design stamps and products. I emphasize some, because they have so many wonderful stamps, that I couldn't fit them all into 5 pages. I only repeated two stamps...just because.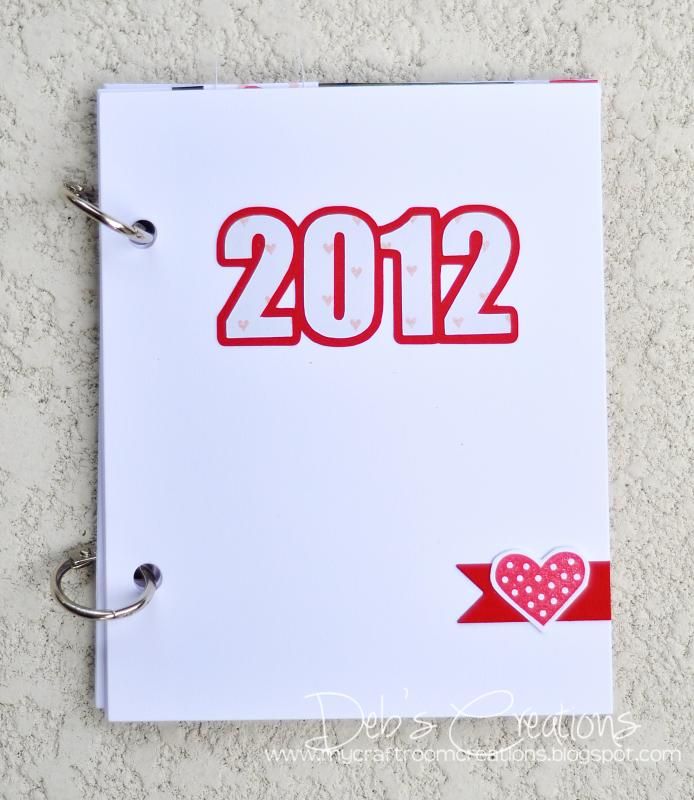 To make the album, I used my Papertrey Ink Tabbed Mini Book Page die. For the cover, I used my silhouette cameo to cut out the year. The font used was Impact and I also offset it. I inked up
Teeny Heart Background
in pink ink over the white cardstock. Then I stamped a heart from
Hearts stamp set
and fussy cut it out. I layered it over a piece of red cardstock that I had die cut using my banner die.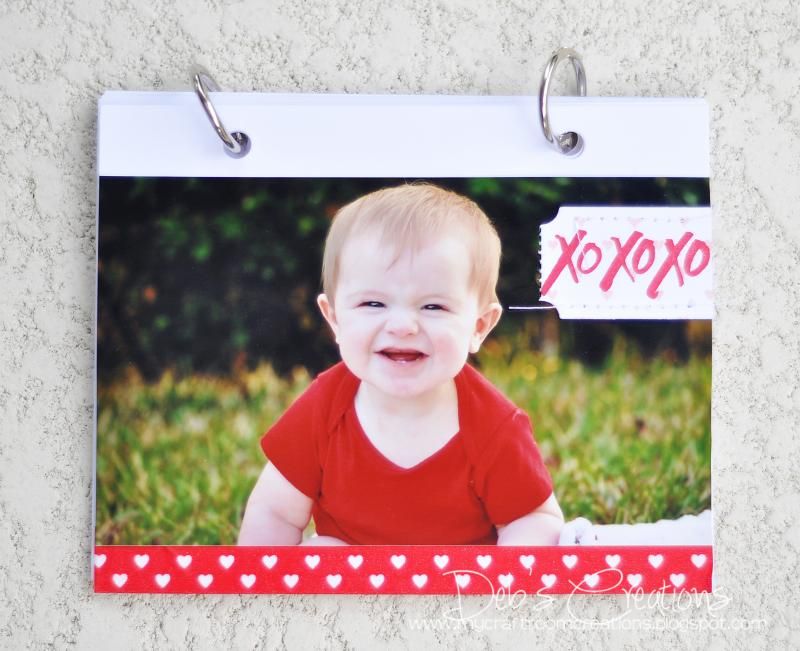 For the first page I printed it out my picture at 4x6 and then trimmed it some. I added some
Red/white hearts washi tape
to the botton and then adhered the picture over a small portion of it. Then I inked up
XOXO
and stamped it onto a piece of a die cut ticket I had laying around. I also stamped some more pink hearts from Teeny Heart background. Lastly, I added a few stitches with my machine.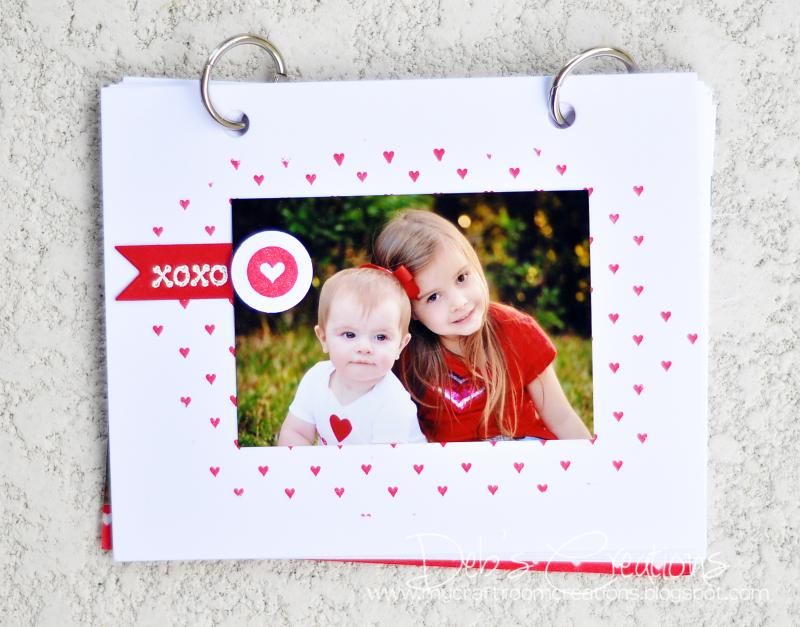 For the second page, I used Teeny Heart background again, this time inked up in red. I tore a few pieces of scrap paper and layered it around the edges. I wanted it to have an irregular shape and I think I achieved that. I used another piece of red banner and heat embossed my sentiment from
Love Sentiment stamp set
. I stamped
Small heart circle
and punched it out with my 3/4in circle punch.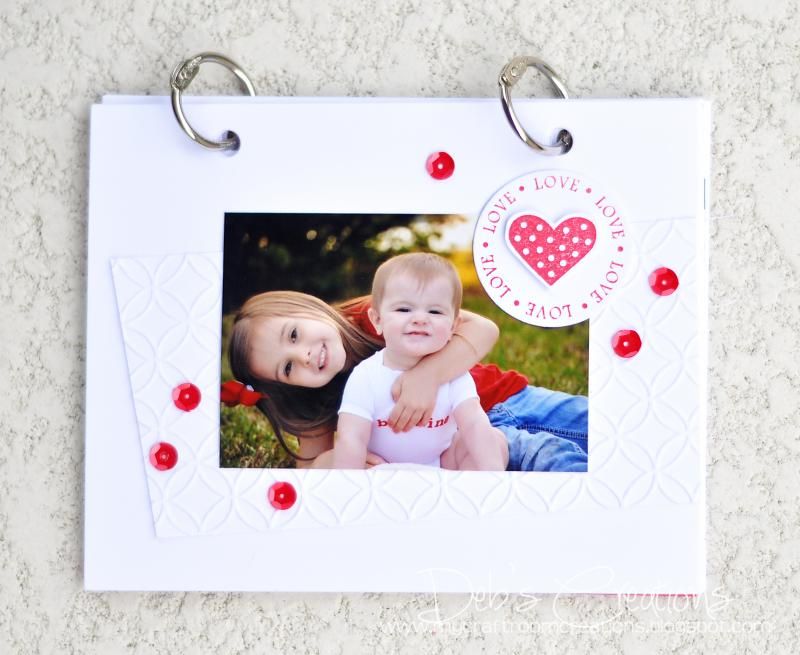 For the fourth page, I inked up
Small Splatter
in pink several times, changing the angle. Then I stamped
Love Script
which has also been a product spotlight feature. I stamped
Small heart outline
in black onto red cardstock and trimmed it out.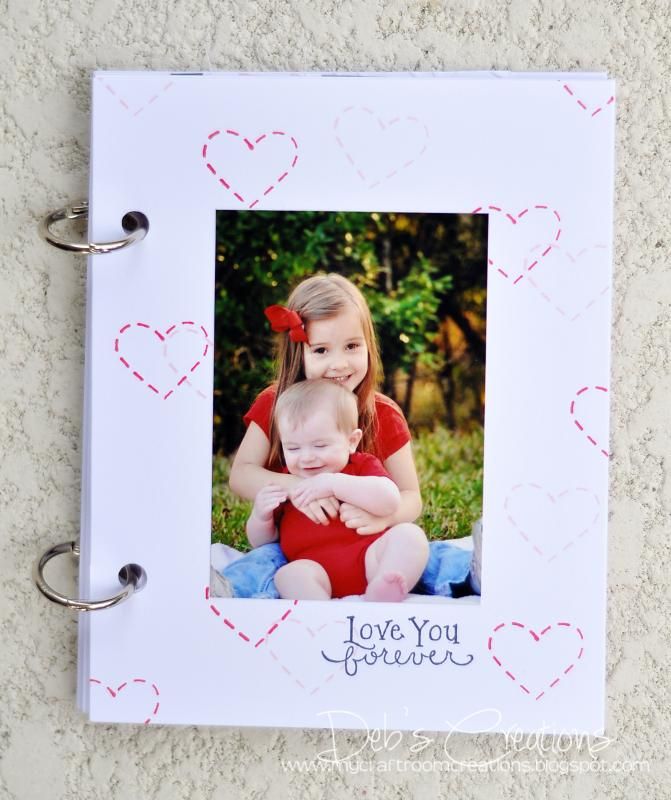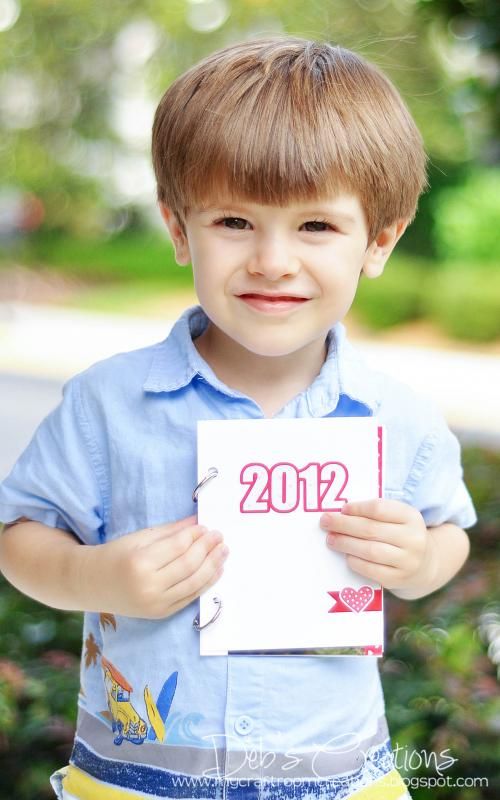 And here is my little guy, proudly holding up his album. All I could get was a cheesy grin. Oh well. I can't believe he will be turning 3 in less than a month. He was only 7 months old in those album photos. Where has the time gone?
Thanks for stopping by!