Happy Monday! I hope you all had a great weekend. Mine was busy with a birthday party and lots of tennis. My nephew was in town playing in a huge tournament and I am so proud of him.
Since I had some of my stamps out, my daughter Leah wanted to use some of them too. She inked up
Large Butterfly
and colored it in with my copics. She also inked up
Flower Bloom
in green ink and colored it in as well.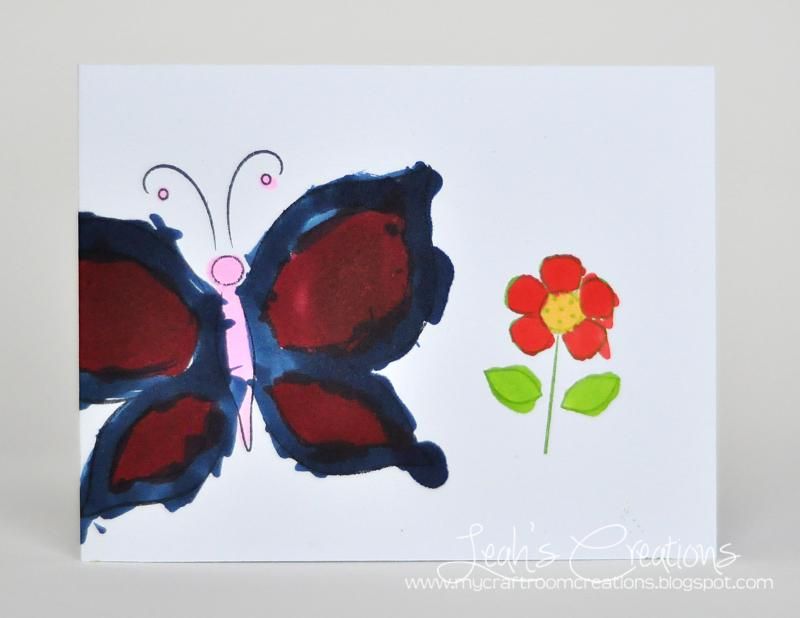 That is all I have for you today. I will be back on Wednesday with a DeNami product spotlight. Thanks for stopping by!