Hello friends! I hope you all have had a fabulous week. I am popping in today to share a quick card that I created using some DeNami Design products.
I created this card in honor of my beloved Florida Gators. If any of you follow basketball or are keeping up with the March Madness craziness, then you will know that the Florida Gators ended their regular season ranked #1 and are the top seed for the tournament. My hubby and I had the opportunity to watch them play against Albany last night. Although they didn't play well, they still won 67-55. Whew!
For my card I used a navy blue cardbase. I used only two stamps:
All Star chickies
and
All Star greetings.
I added a
twine
bow to finish off the card. My apologies for the bad picture. For some reason, when I photograph dark card bases, my "nice" camera washes it out. So this photo comes from my phone.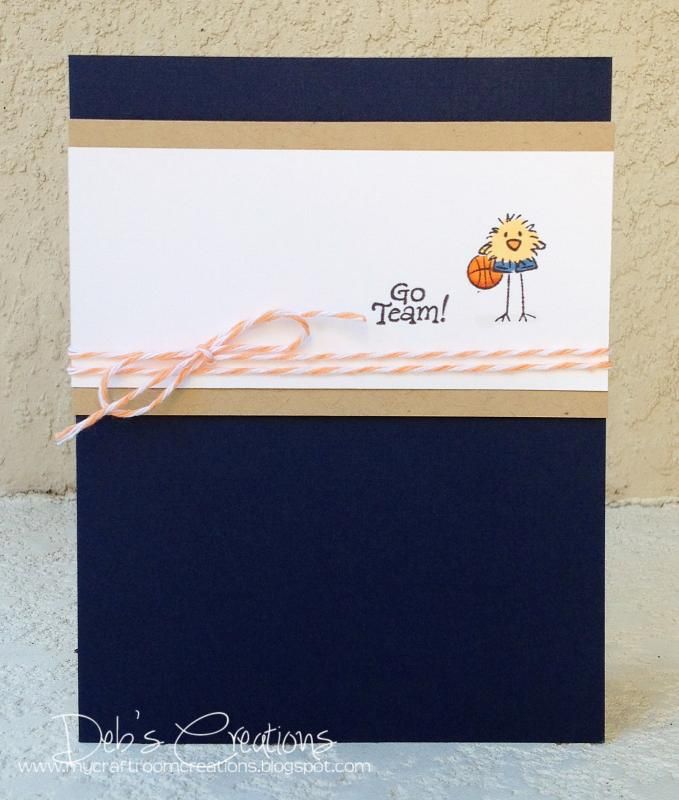 I thought I would also share a selfie that my hubby took of us yesterday before the game started. We had a great time and have our fingers and toes crossed that our Gators will take the championship.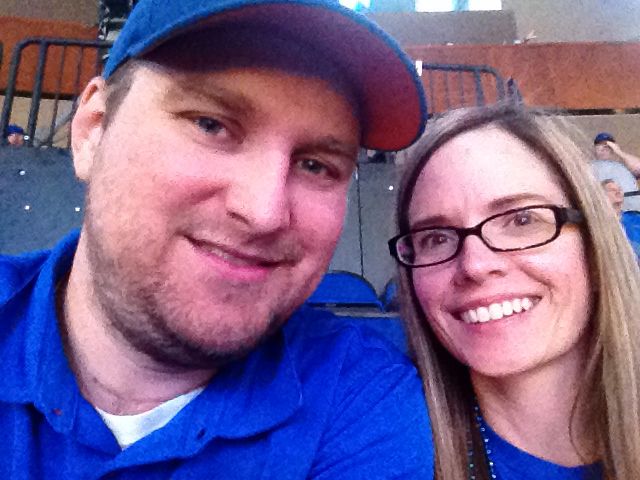 Thanks for stopping by and have a great weekend!