Happy Friday! I hope you all had a good week. With Christmas less than 2 weeks away, I hope many of you have been able to accomplish a lot of your shopping and holiday crafting. Today, I have another Christmas card to share with you for this week's
CAS-ual Fridays challenge.

The theme for this one week challenge is to create a clean and simple project using snow or snowflakes. Would you believe it if I told you that I only own 2 snowflake stamp sets? How that happened, I do not know.

Our fabulous sponsor this week is
SimonSaysStamp.
The winner of this challenge will earn a $25 gift certificate.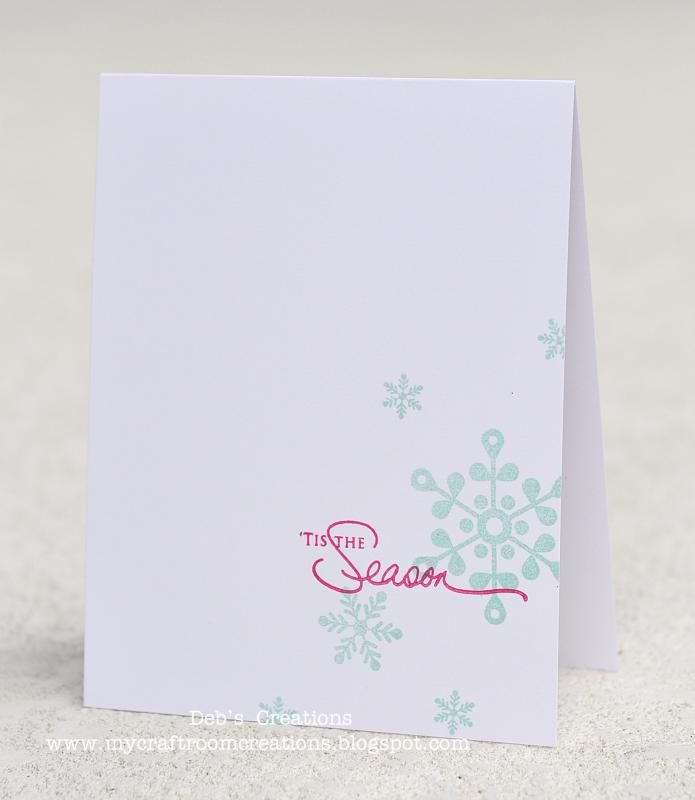 For this challenge, I created a one layer card that probably took less than 3 minutes. Too bad I wasn't creating for Paulina's
10 minute Craft Dash.
I used Peace Be Still and Signature Christmas from PTI. I was inspired by a tag that I made a couple of years ago. I believe it was for a submission call to create a Christmas project in non traditional colors.
Here is a picture of the rejected inspirational tag.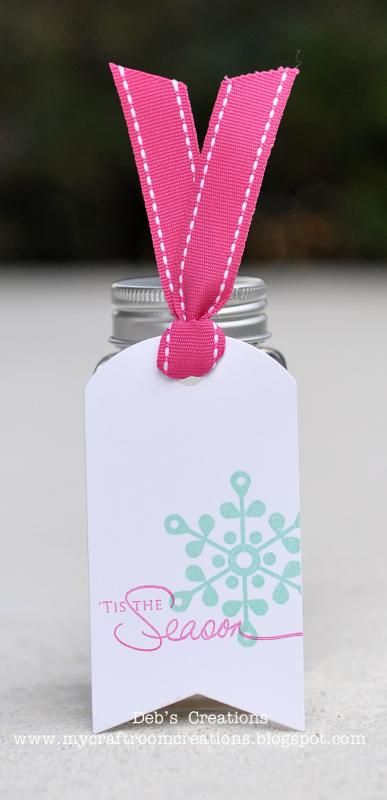 That's all for me today. This challenge will end early at midnight on Wednesday, December 18th. I can't wait to see what you create. Thanks for stopping by!