Three cheers for finally getting this post up! Hip, hip, hooray!!! We are already 3 months into the new year and I had high hopes I would stay on track with my goal to finish my son's baby album before he turns two in July. I need to complete 2-3 layouts a month to accomplish this goal. January- check, February- this month is just too short, March- *insert crickets chirping*. I actually completed this page at the beginning of the month, I just haven't found the time to post it. So without further ado, my page.
The challenge for
Pages with Papertrey #10
is to add an interactive element to your page. I knew instantly that I wanted to add some pull out journaling. When my son turned 6 months old, there were quite a few milestones to document, so hidden journaling allowed me to add many photos to my page. He started solids and also had some major surgery.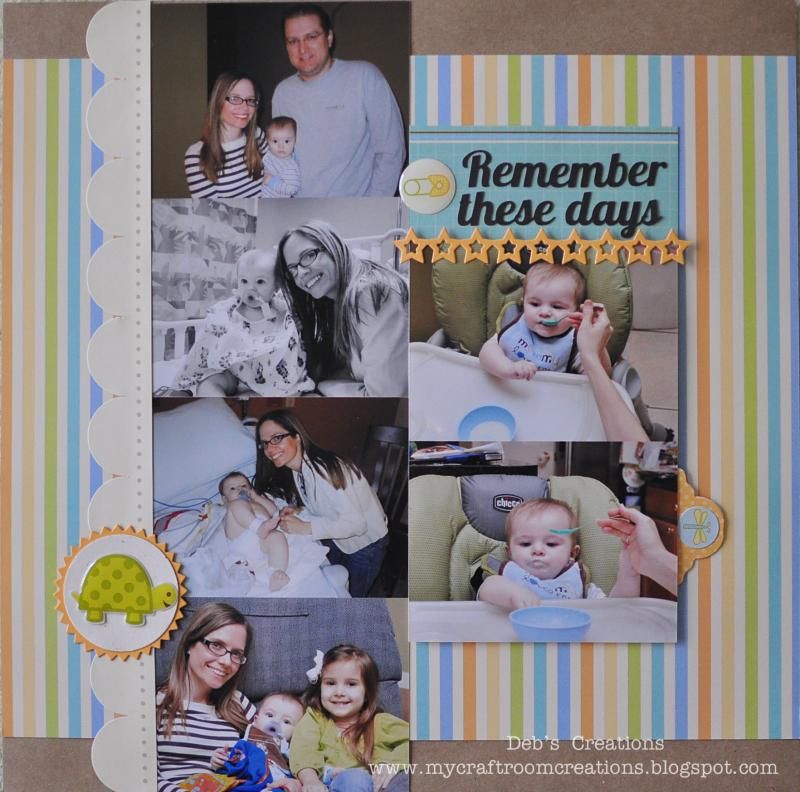 I found a sketch from
PageMaps
to use, but changed it up a smidge. The papers, except the Kraft, are from the Becky Higgins Sweet Baby kit. The stickers and scallop border are also from the kit. I used my PTI Super Star border and Limitless Circles. I die cut my title using my Silhouette. The font is used is called Lobster. I just love that font! It is a beautiful, bold cursive.
Since the journal card was going to be placed behind some photos, I opted to pop the photo up on some foam tape.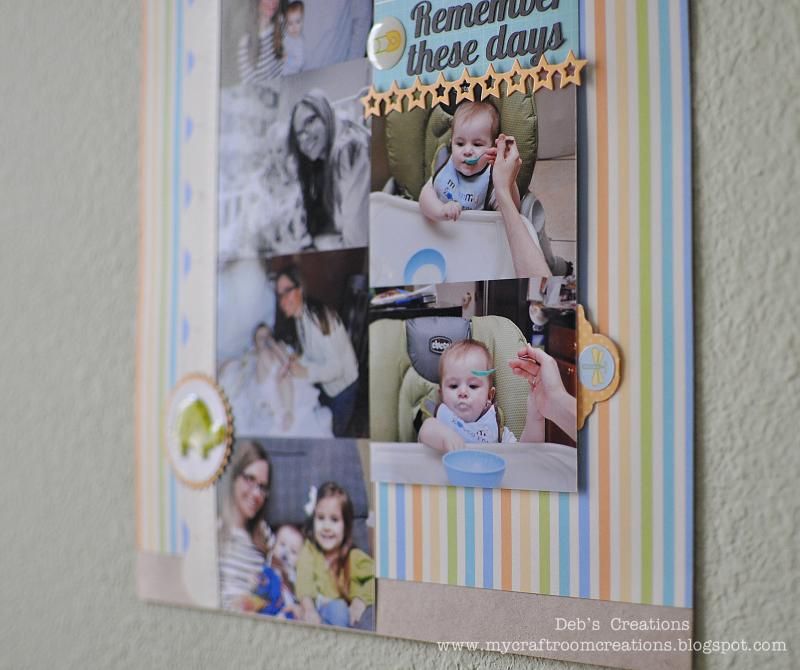 Here is the card. You might notice the strip of paper that doesn't match the rest of the card. Well, when I was nearly done writing, a huge blob of ink rolled off my pen and *splat* right onto the card. So I opted to just cover it up with some paper since it stays hidden on the layout.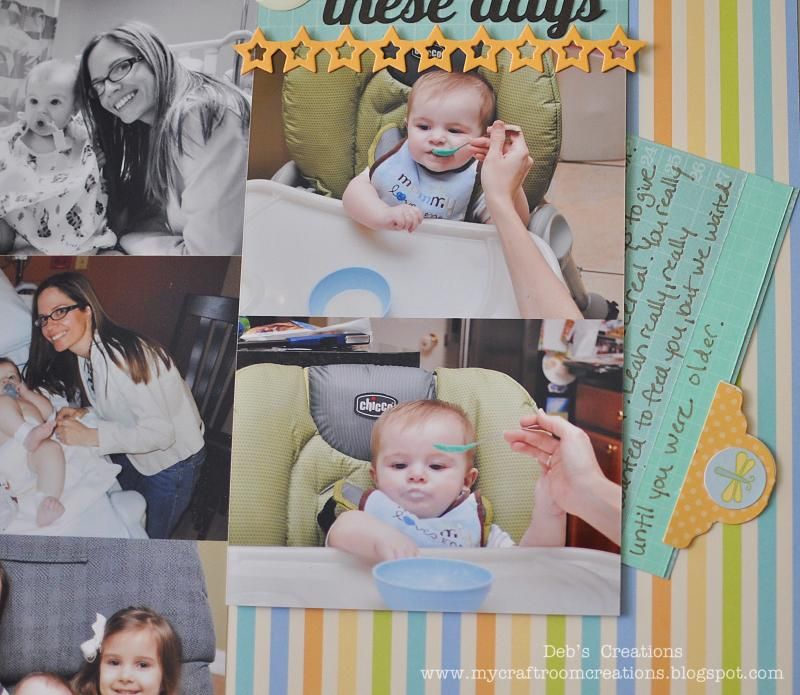 Here is the ink spot for your viewing pleasure.

Stay tuned to the blog tomorrow for the page that is opposite this layout in the album. Thanks for stopping by!