Hello friends! I hope you are having a good week so far. I am just popping in with a quick card that I made back in January that I never shared. I love a good sketch and hate to pass them up. With life keeping me so busy, I rarely get to participate in challenges, but I certainly use them for inspiration. I created it based on
this sketch
by Laurie Willison over at Retro Sketches.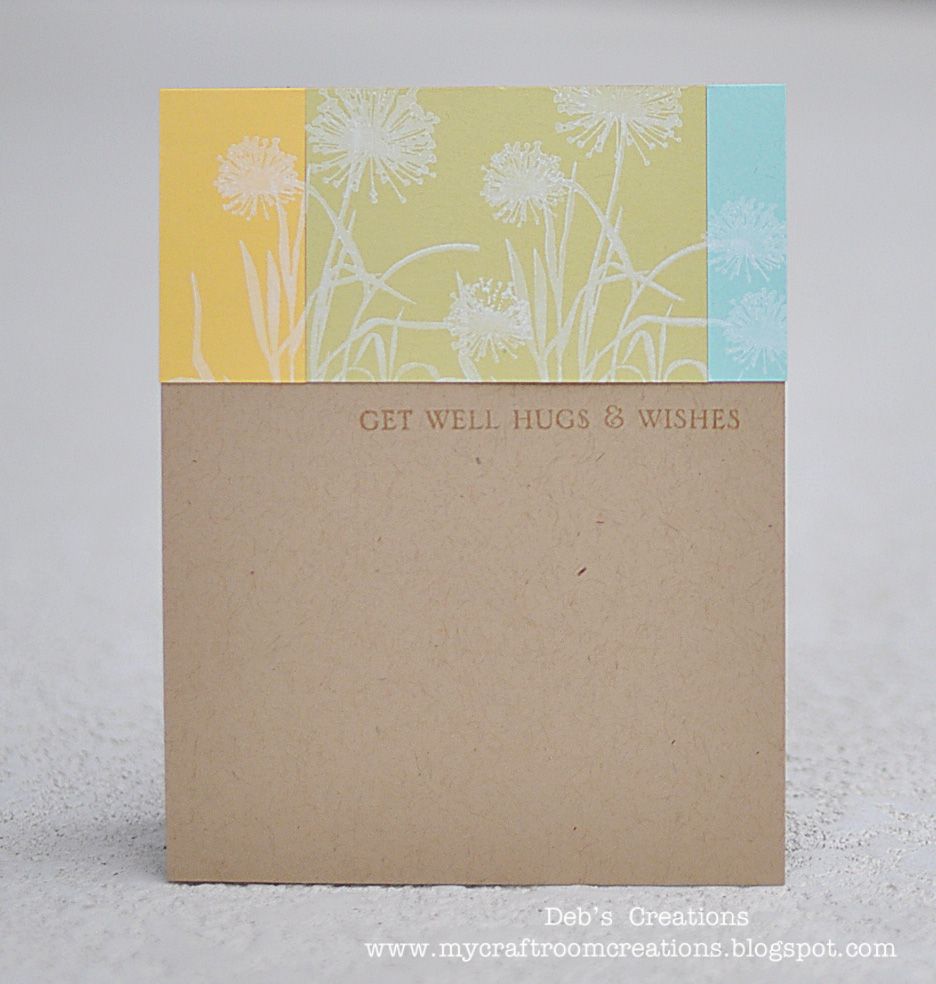 I gave this card to a co-worker of mine that suddenly had a seizure at work. I work in a medical setting, and the right people were all in the right place at the right time to care for her and keep her safe during this frightening event. She has gone through several tests and it was determined to be a side effect from a medication that she is taking. Our greatest fear was that it was a brain tumor and we are so thankful that was not the cause. She has returned to work and is doing very well.
That's it for me today. I will be back later this week for my CAS-ual Friday post.