***Warning, this post is very picture heavy***
Okay, so I realize that we are now into December, but I did promise a while back that I would share photos of my kiddos from Halloween. I semi made Leah's costume. When I asked her what she wanted to be she told me, "Wonder Woman!" So I perused the web and saw some cute costumes made with tulle skirts, so I tried my hand at making one. For someone who loves fabric, I am quite surpised that it took me this long to even make one.
I used Papertrey Ink's Star dies and some left over felt from a previous Halloween and Christmas. I designed my own headband and wristbands from ones that I had seen on the internet. I have a funny story to tell about that. Since I worked on the felt part of her costume after she had gone to bed at night, I would slip into her room and slide the pieces around her wrists to check for size. I did the same with the headband. I couldn't believe she slept through it all. To her surprise, she would wake up the next day with a new piece of costume. She couldn't believe it!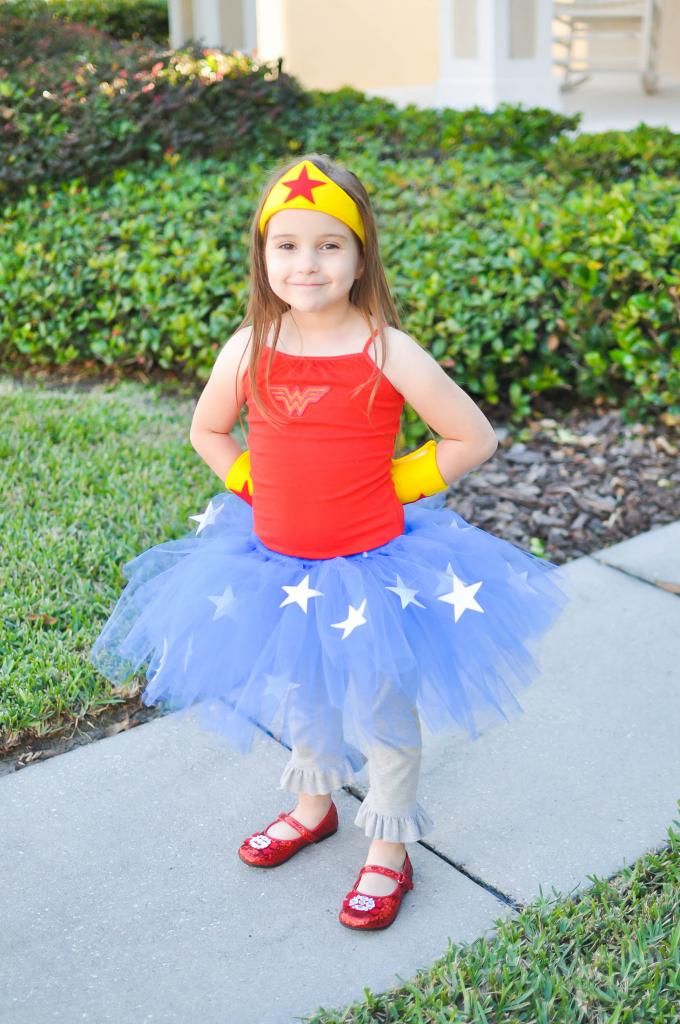 Showing us her super powers.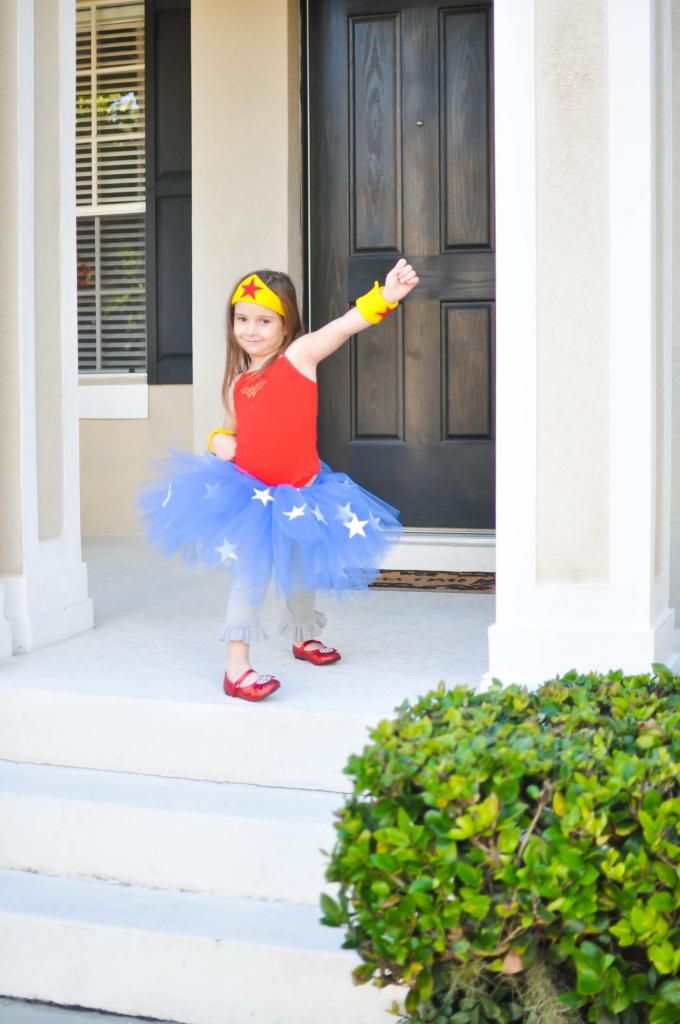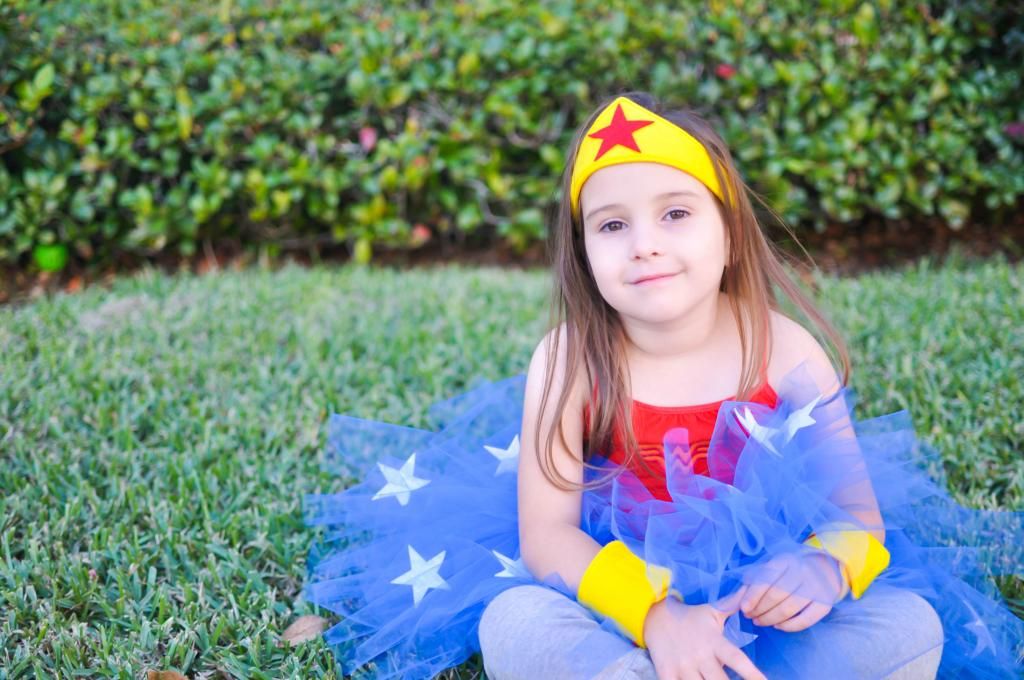 Because Leah chose to be Wonder Woman, I decided that Joshua would be Spiderman. He wore a store bought costume. There really wasn't anything in his size that I could make. Most costume patterns are for babies or children and the selection for toddlers is very limited. Maybe next year.
I tried to take some photos of the kids while it was still daylight. We can see how much Joshua enjoyed this.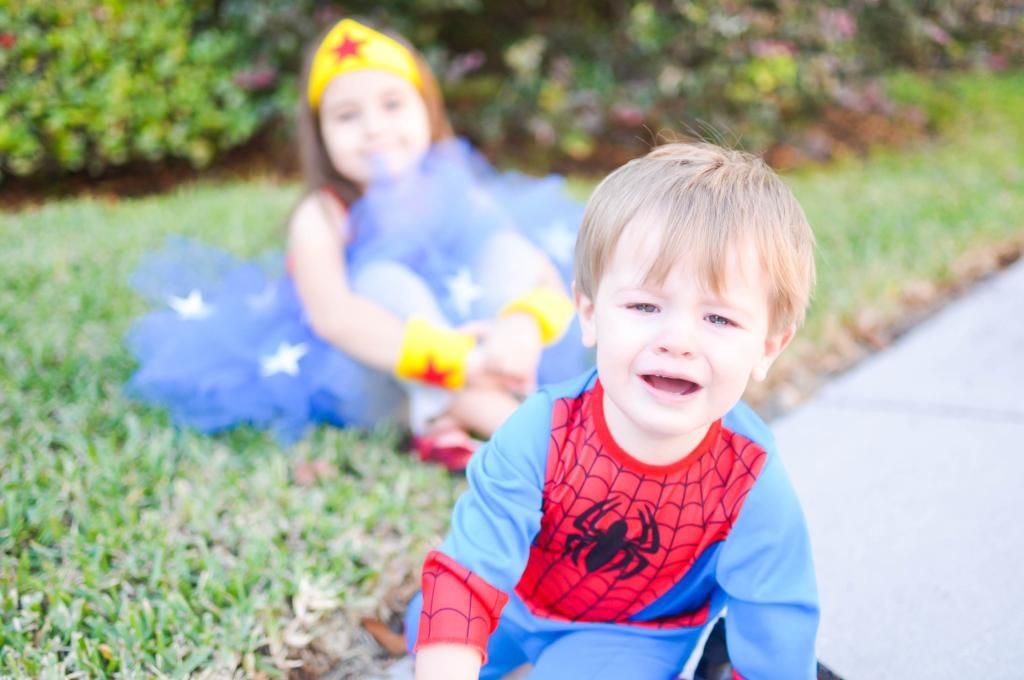 Although he didn't start walking until 14 1/2 months, he chose to be carried. So Leah took on the responsibility of collecting candy for him. She toted around his bag and made sure that everyone knew there was a bag for each of them.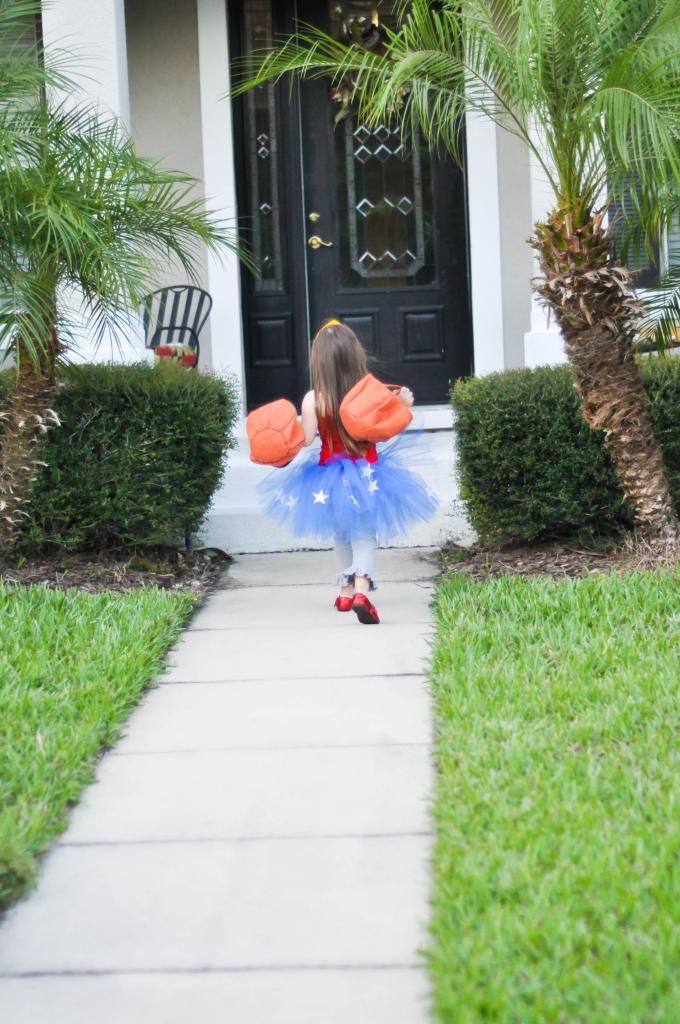 Hanging out with papa.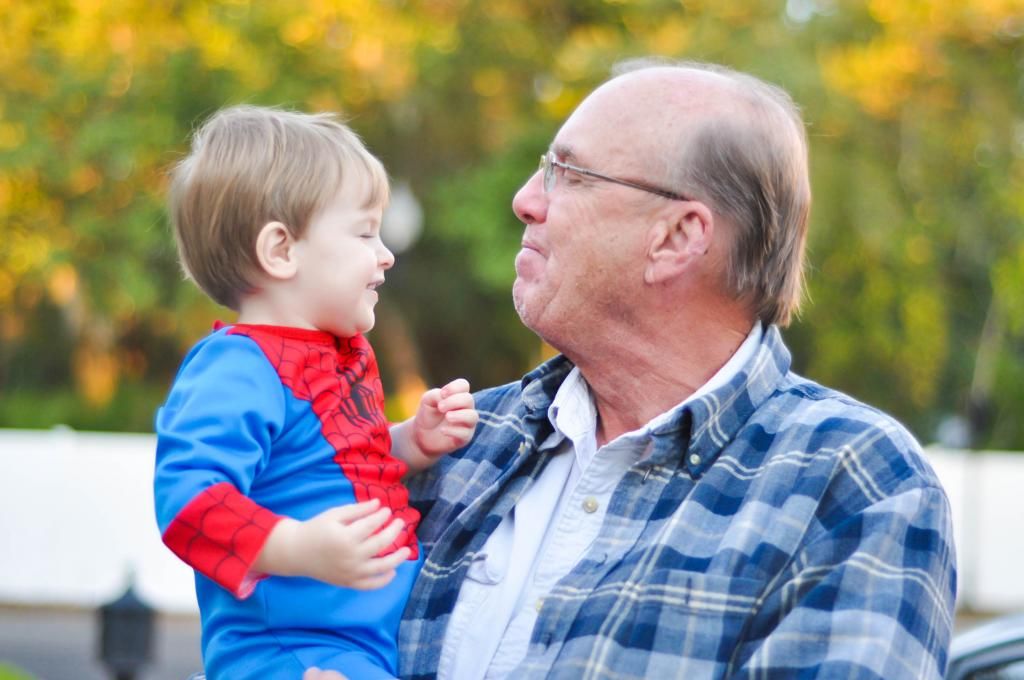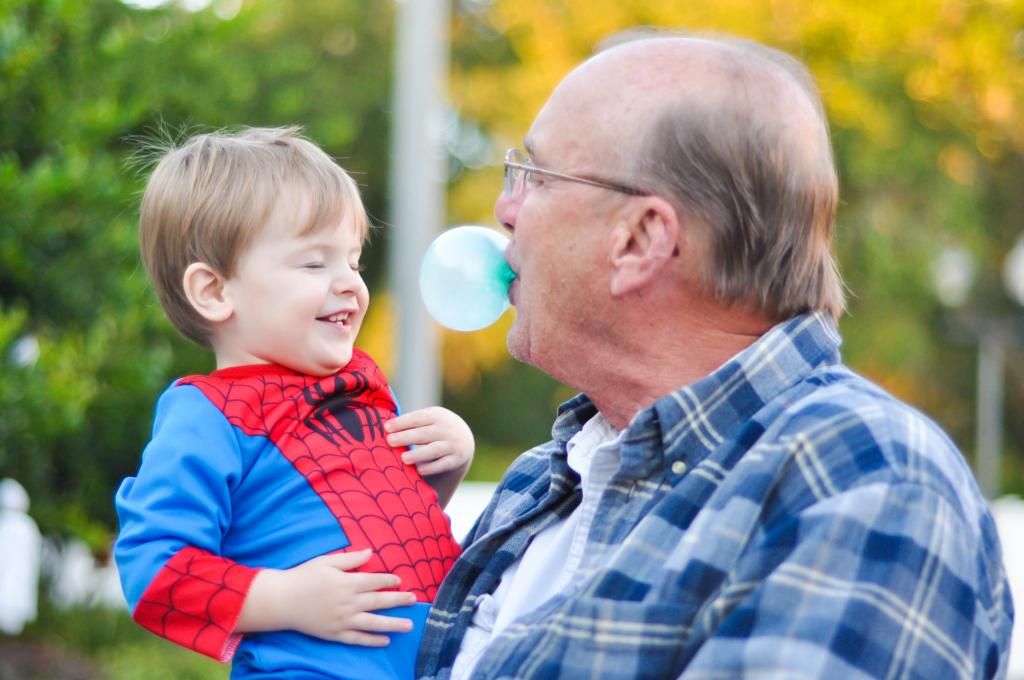 Her red glitter shoes curtesy of Target.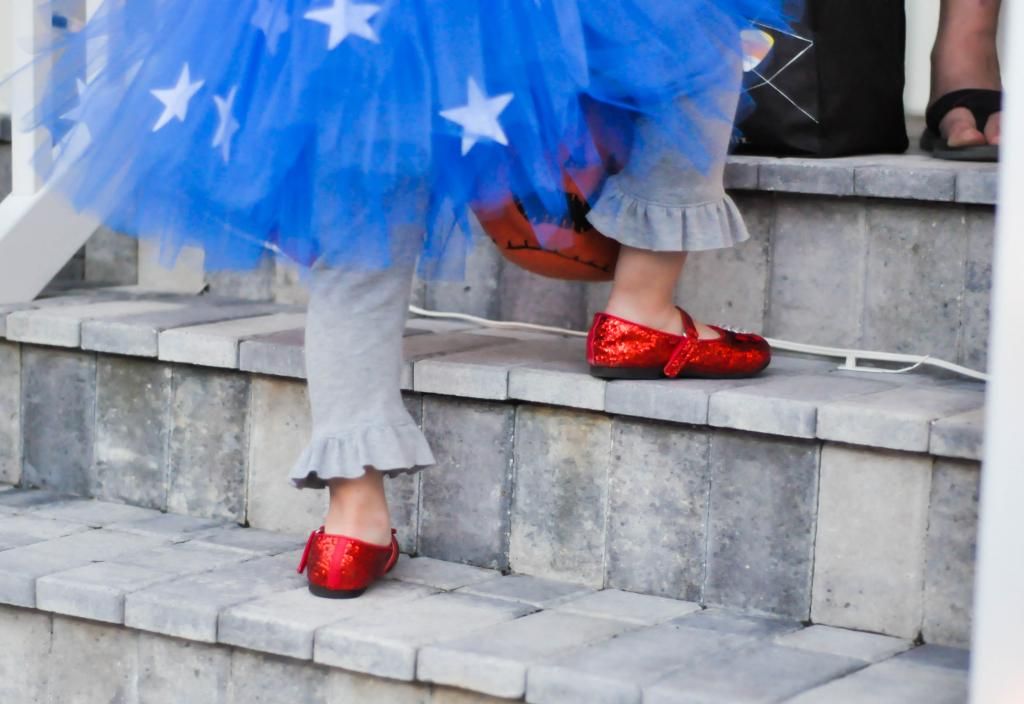 Her ruffle pants were not part of her costume, but the Florida weather proved to be cold that evening. It was rather quite chilly, but she refused to wear a jacket.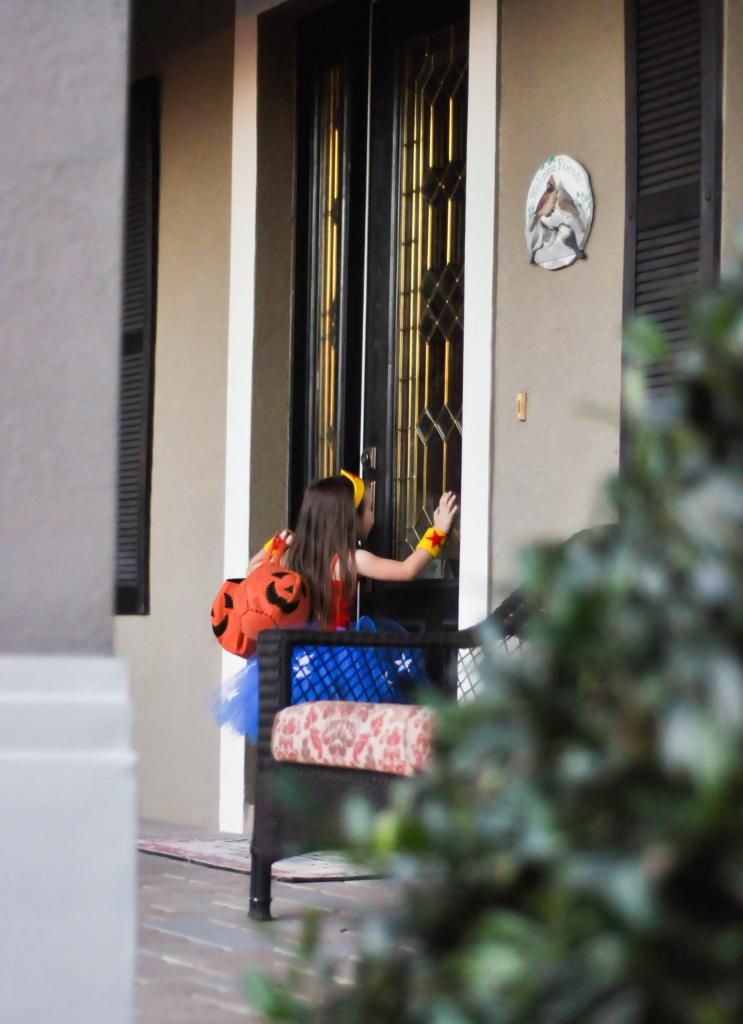 As the evening went on, Joshua finally got in on some of the action. Leah still helped him by carrying his bag of candy, which was rather heavy by this point.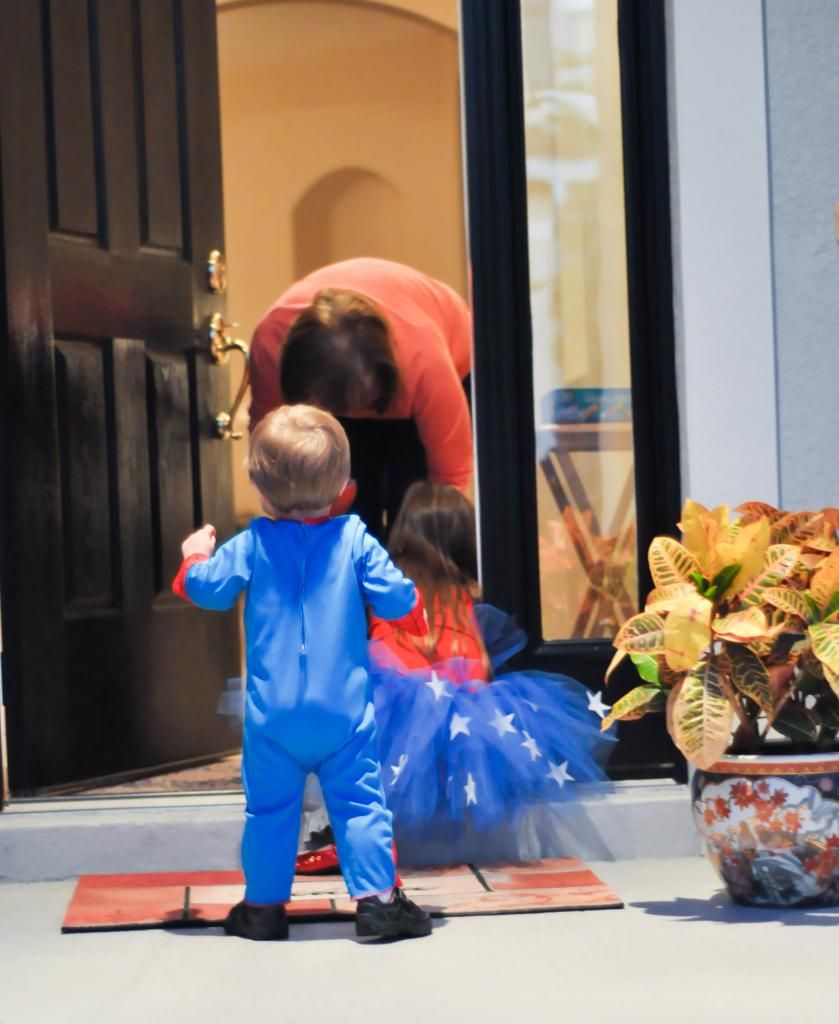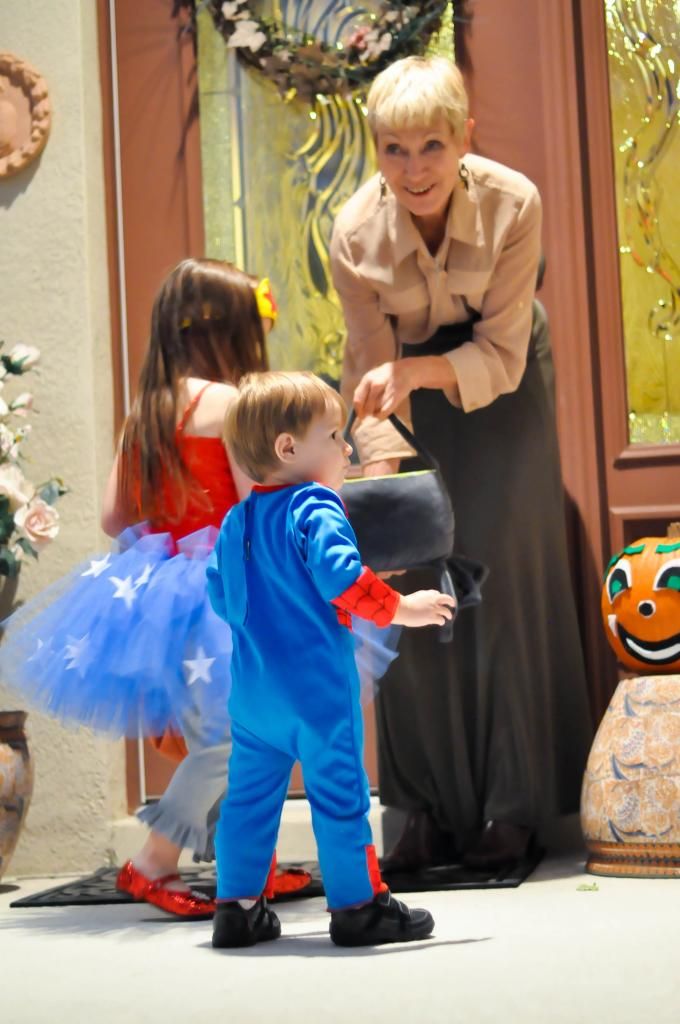 We didn't trick or treat very long so that we could return home and be available to pass out candy. Leah decided that would be her job and she did it rather well. We actually had a grown up return to our door because she had heard how adorable she was at passing out candy and had to see for herself.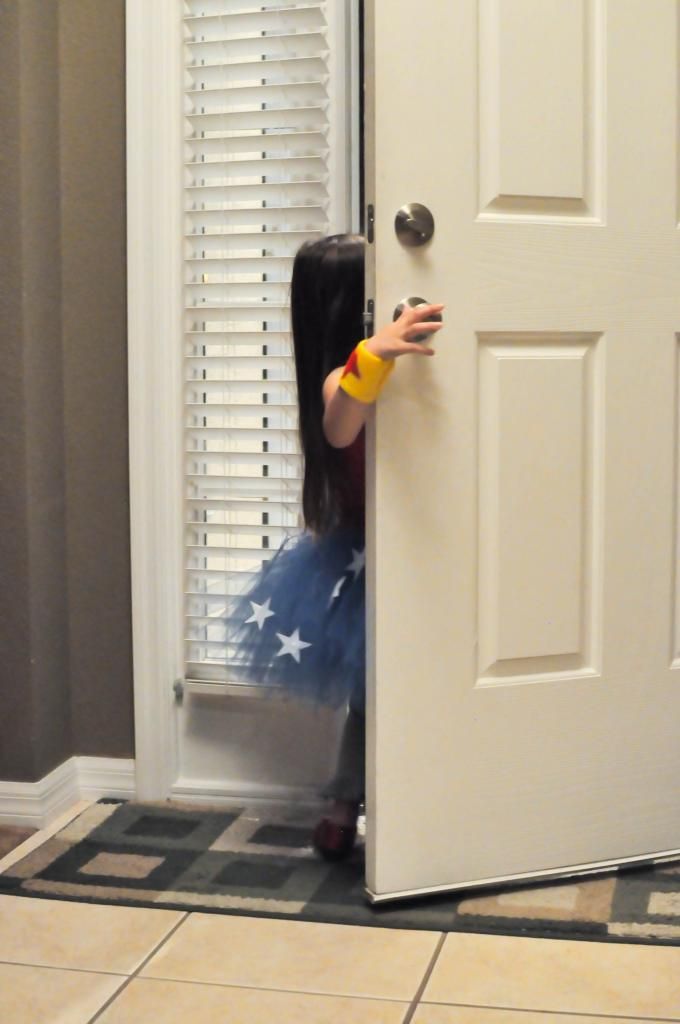 We are still eating Halloween candy! Thanks for stopping by!