Over the last year, my blogging friend Leigh over at
To the Full
has shared this
Butter crunch recipe.
I was so excited this year to finally make a batch (or two) for my daughter and son to give away to their teachers. This recipe is awesome and so easy to make. I enlisted the help of my 5 year old to layer the crackers while I boiled the butter and sugar. Before we knew it, we had one batch done.
Now with my poor planning, I did not have any cello bags on hand to package this treat. However, I did have some glassine bags which did the trick. Unfortunately, I wasn't able to fill them up very much, but I guess that just means more butter crunch for us *wink*. I used Papertrey Ink's 2008 Holiday tags and some leftover tulle from another project. I used this technique that Nicole shared
here
to add my tag topper.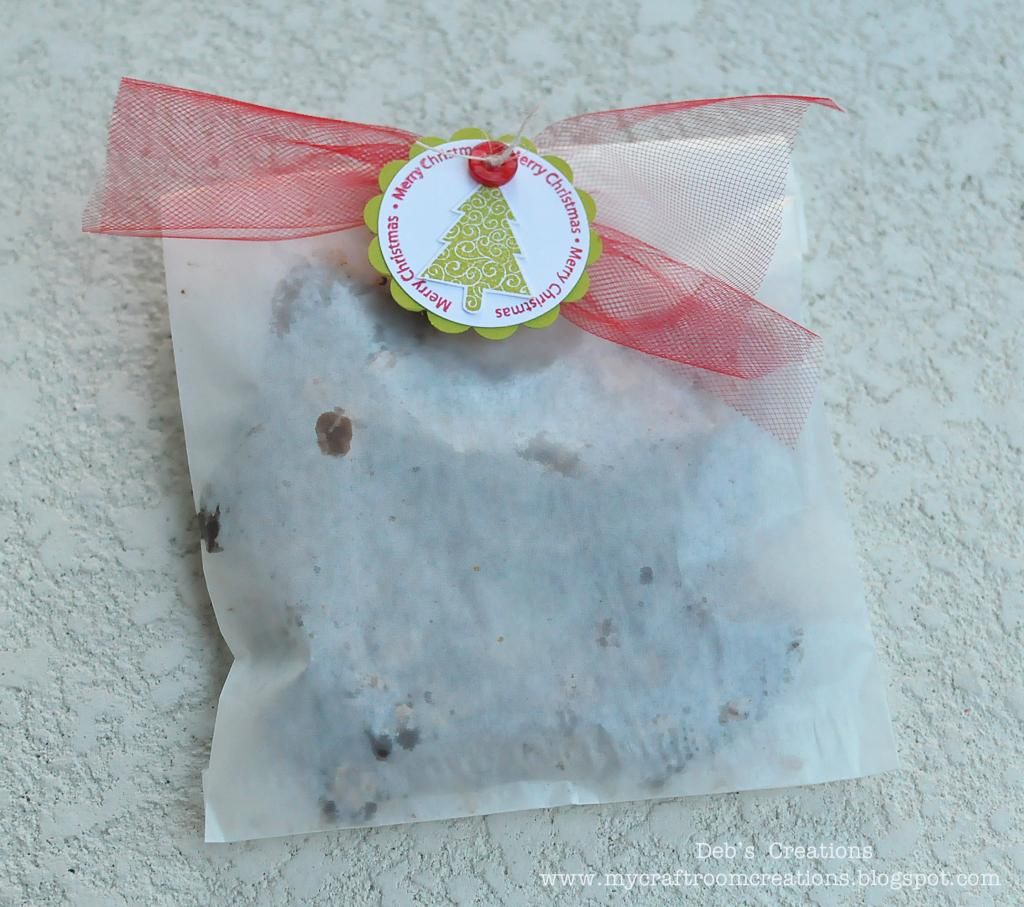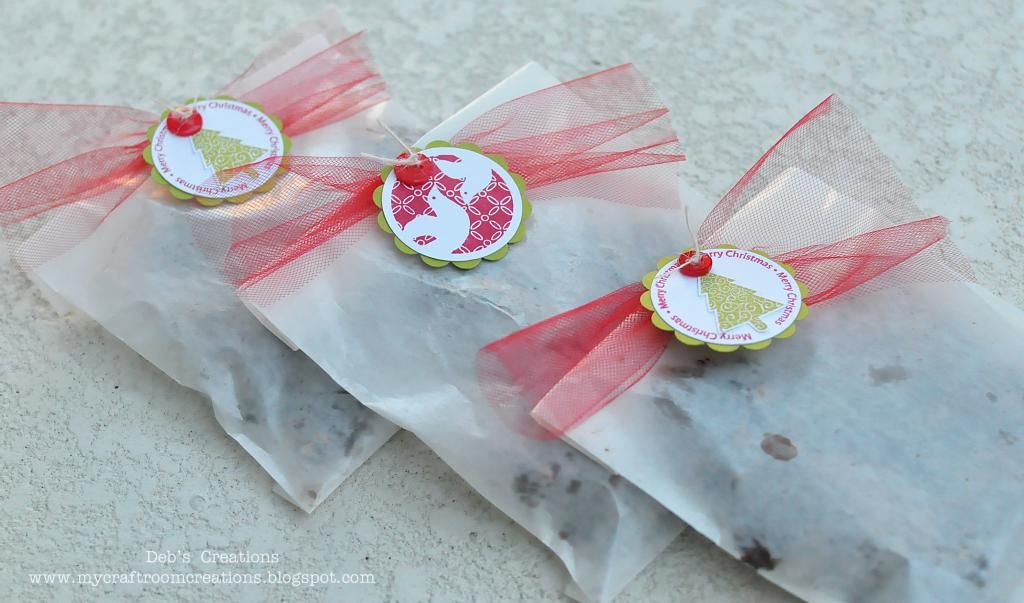 Thanks for stopping by!