Hello friends! If you happen to catch Thursday's post, then you would've noticed that I am now an owner of the Silhouette Cameo. Several of my blogging friends own this little baby and I have loved seeing their creations with it. Thank you hubby for my early Christmas present.
A while back, the Silhouette store had images for 50% off, so although my Cameo still hadn't arrived yet, I was able to pick up a bunch of images. This pillow box was one of them. The beauty of these digital images is the ability to resize them to fit your needs. Two of our family members will received gift cards and one of them was not the standard size. No problem.
I used some patterned paper from Papertrey Ink, a few stamps and washi tape from Target. This fall marks the third year that I started stamping, so it is tradition for me to share a creation with the first clear stamp set I bought from Papertrey Ink, 2008 Holiday Gift Tags.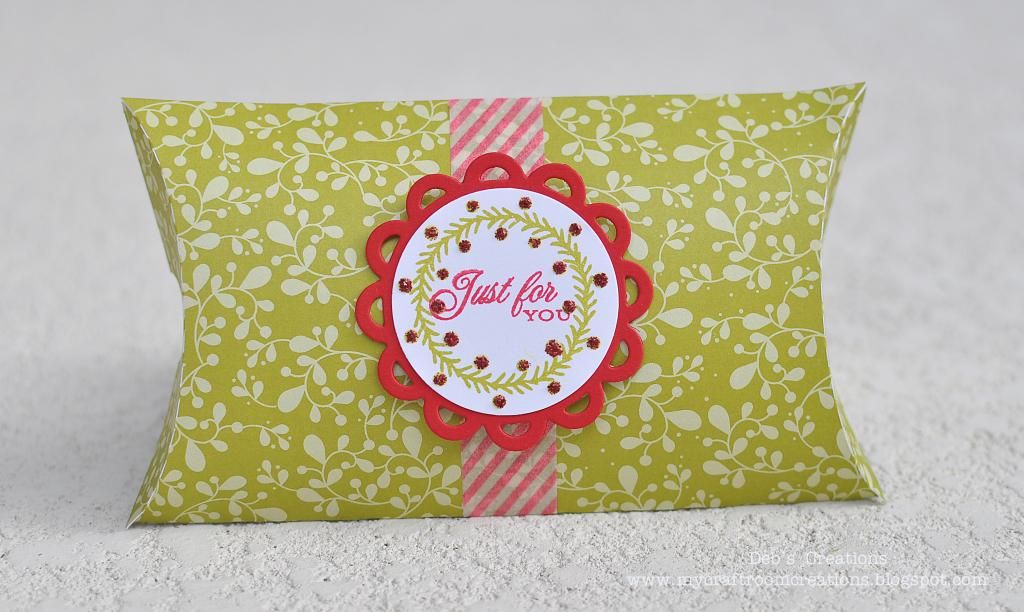 This box uses Fillable frames #4, Turning a New Leaf and Signature Christmas.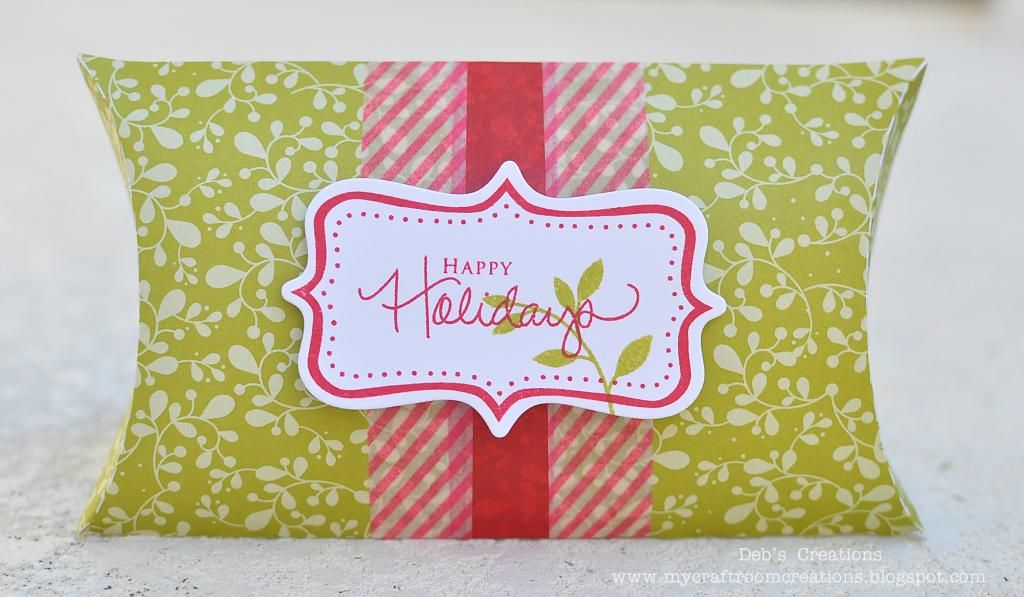 I will have a few more treats to share on the blog before Christmas arrives. If you haven't finished your holiday shopping and wrapping, I hope this weekend gives you some much needed time to catch up. Thanks for stopping by!