Hello friends in blogland! I am popping in today with a clean and simple birthday card. I am linking it up to a few challenges.
To create my card, I used some leftover patterned paper I have been itching to use up. To create my border I used my Pretty Pink Posh stitched borders die. And the sentiment is from Altenew: Faux Veneers. The final touch on this card is some Pretty Pink Posh sequins.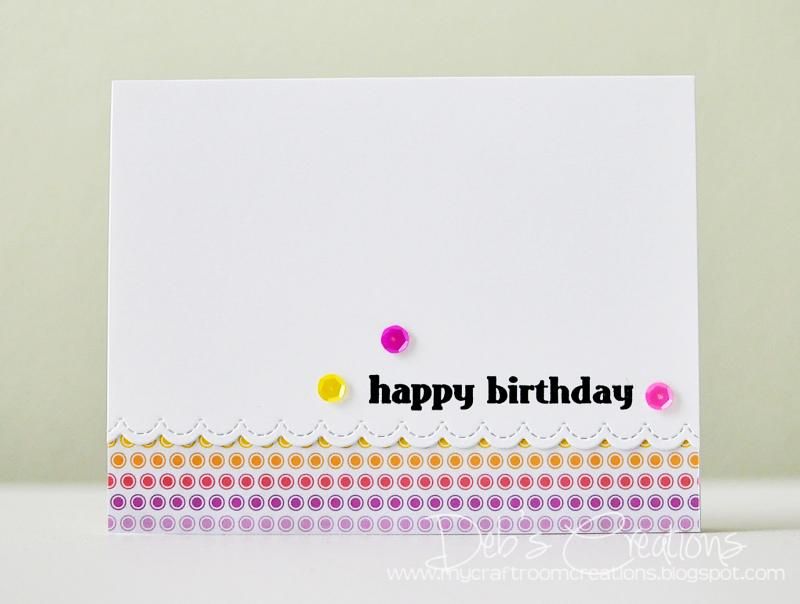 Those of you that follow my blog may be wondering why there have been huge gaps between posts. You may recall that in the middle of the summer, I started having some cardiac issues. Well, after all of the tests were completed, my doctor put me on some medication and recommended exercise. Well, given that I haven't done that in almost 20 years, I have had to do some research and ease my way into it. The events that took place this summer have been a real eye opener. I have taken my health for granted. Thanks to some inspiration from my sweet friend Paulina, I have been making huge changes to the way I eat, feed my family, exercise and simply take care of myself. It has been a huge change, all for the better.
So, do not fear dear friends. My craftroom is not neglected. It's just not a busy as it usually is. Halloween is around the corner, so Leah and I will be busy making treats for her classmates and Josh's classmates. And I still have hope that I will be able to make Leah her costume this year.
Thanks for stopping by and have a great week!