Hi everyone! Welcome to the DeNami Design, Halloween blog hop. I hope you have been inspired along the way. You should've arrived here by way of
Ruza's blog.
If you get lost along the hop, head back to the
DeNami blog
for a full list of participants.
If you visited my blog during World Card Making Day, then you would've seen a sneak peek at my project. Today I have the full reveal. I enlisted the help of my daughter, Leah, to create the treats she would hand out to her classmates for their Halloween treats.
I stamped the chevron image in black from
Modern Borders
onto the front of my die cut. To create the focal point, I stamped
Friendly Mummy
and
Friendly Ghost
and used my Silhouette to cut them out. I love being able to use my machine for mass production! We made 18 of these! I used my new embossing folder,
Circles,
that DeNami is now carrying. I recently picked up a bunch of these which I know you will be seeing on the blog soon.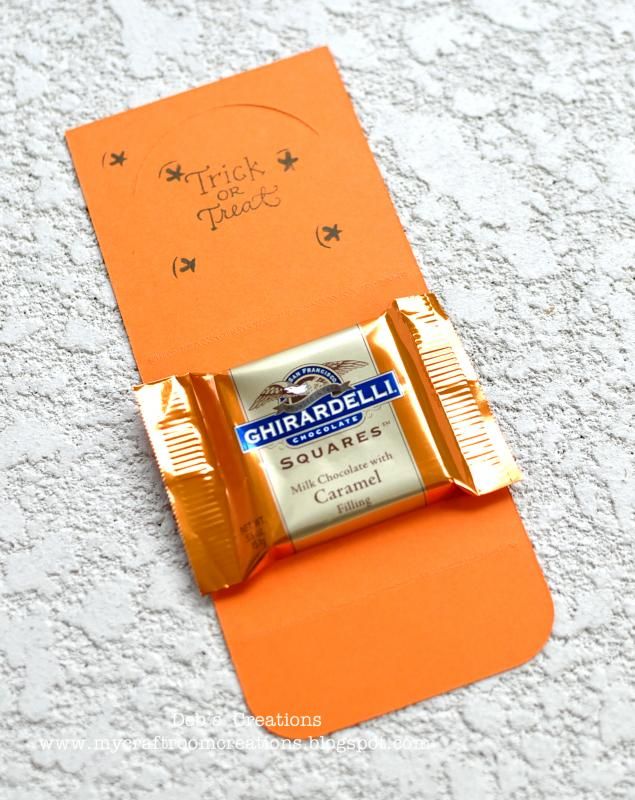 To adhere the treat to the inside so that it wouldn't fall out, I used my ATG. To keep the treat close, I also added a bit of ATG to the bottom panel. Leah worked on the inside of the treats using
Teeny Star,
and
Trick or Treat.
She had a lot of fun helping me with this project.
"I just thought I wanted to use ghosts and mummies because they are scary. The reason why I put the ghosts on one side and the mummies on the other is because I didn't want to mix them up."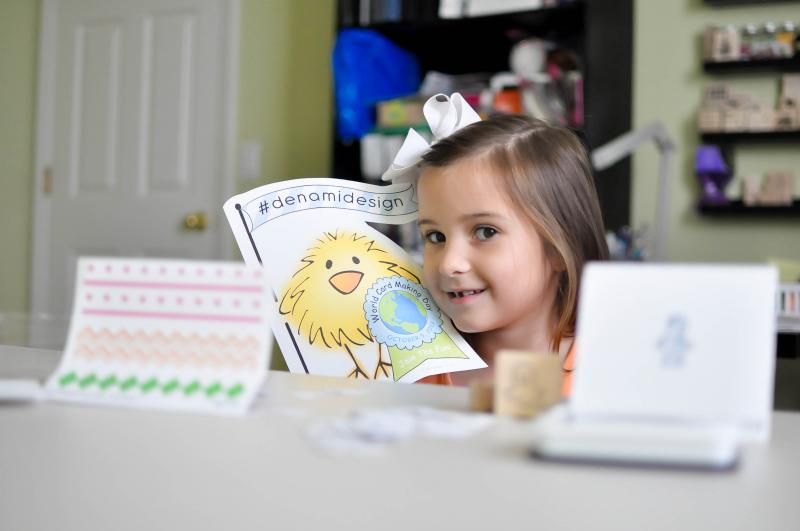 I just had to share this picture of her again. I love to kiss those cheeks!
So your next stop along the hop is the super talented
Paulina
. She always has something so creative to share. I can't wait to see what she has created!
Don't forget about the THREE gift certificates that will be given away! One gift certificate will go to a random participant and TWO gift certificates to TWO people who comment along the hop! You have until October 14, 2013 11:59pm PST to comment and be eligible.
Happy hopping!