Hi friends! Well, today you would normally see my post for CAS-ual Fridays, but our current challenge is running for two weeks. So I thought I would pop in and share a few photos from last Saturday.
The hubby, kiddos and I headed over to the Magic Kingdom for the day. My in-laws also joined us for the first time. Since we have Florida resident passes (not annual), we manage to go about 4 times a year. We arrived just as the park opened and headed over to Tomorrow land. While sitting on the People Mover, I received a text message from my sister that a dear friend of mine from childhood happened to be visiting the theme parks this same weekend.
Alex and I attended the same summer camp in our early teens. In the evenings, we used to sit around the piano and listen to him play and sing. He was amazing talented back then and he was given the nickname of Piano Man, since he would play Billy Joel til the lights went out. He has had many
accomplishments
on Broadway and he has earned a Grammy and Tony for his work on
In the Heights
. He has even played for President Obama! When my sister travelled to New York back in December and got to meet up with him, I was jealous (in a good way, of course.) We haven't seen each other for over 20 years!!!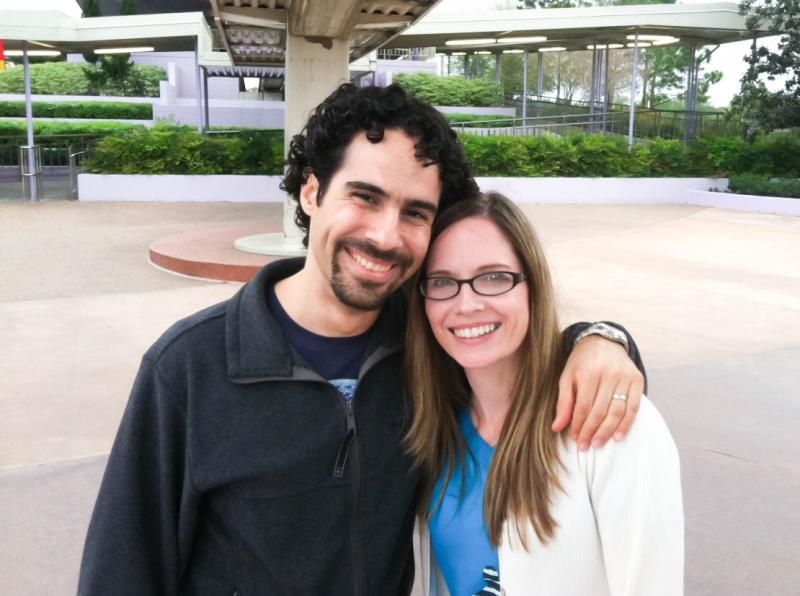 Me with Alex .
I thought I would link the video of him playing for the President. He accompanies Lin-Manuel Miranda on the piano. This is really good, enjoy!
I wanted to share a few more pictures from our day.
Waiting to enter the park.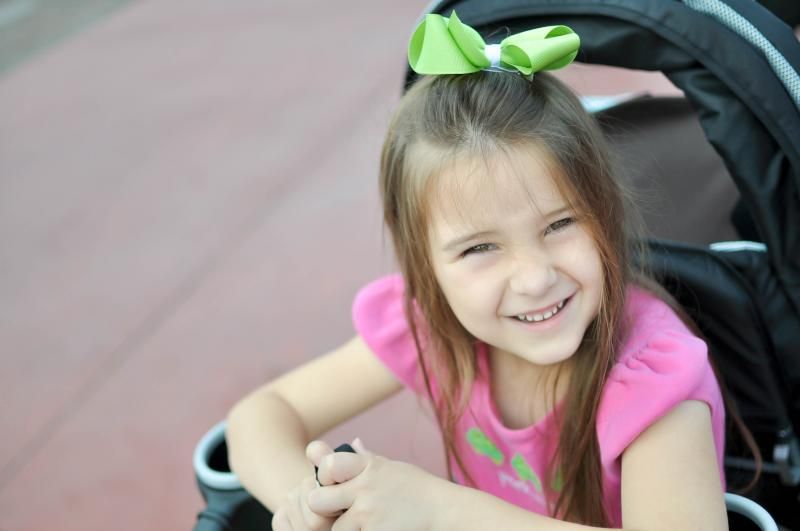 Joshua happy to be in the stroller.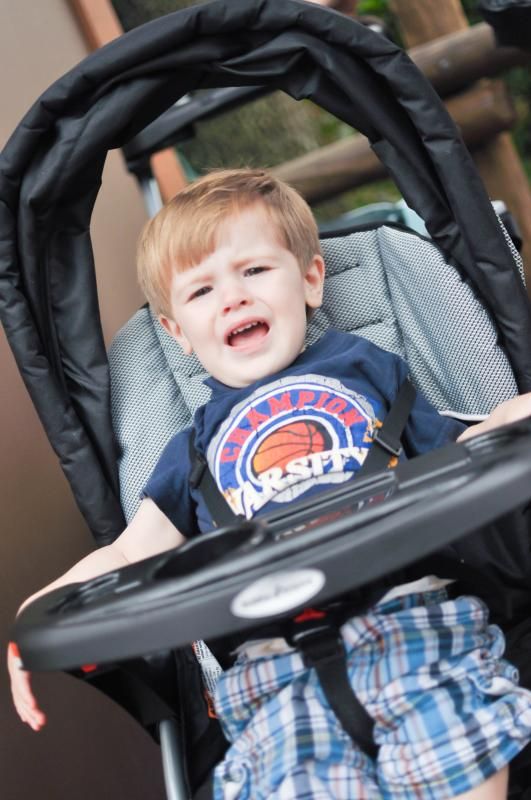 Leah with Repunzel's new Tower behind her.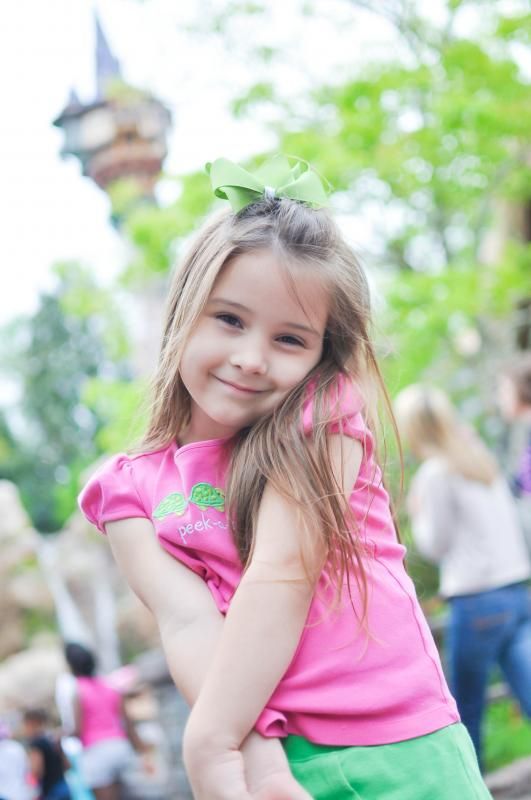 Joshua, looking for trouble.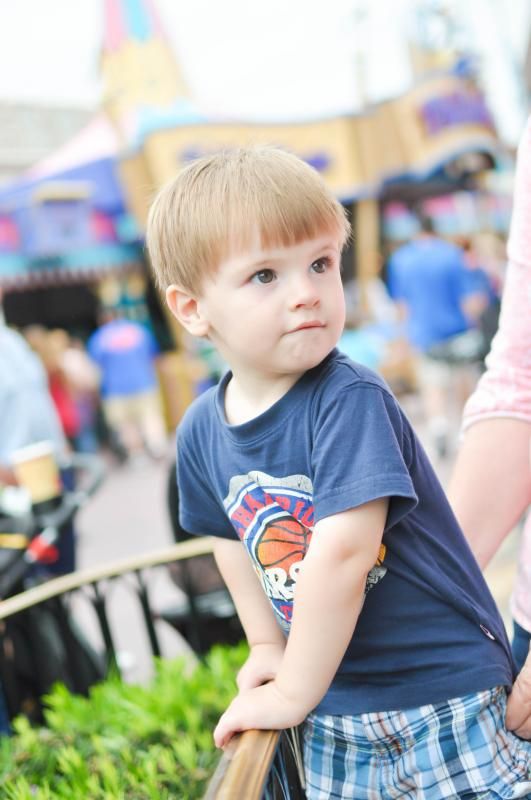 The hubby being silly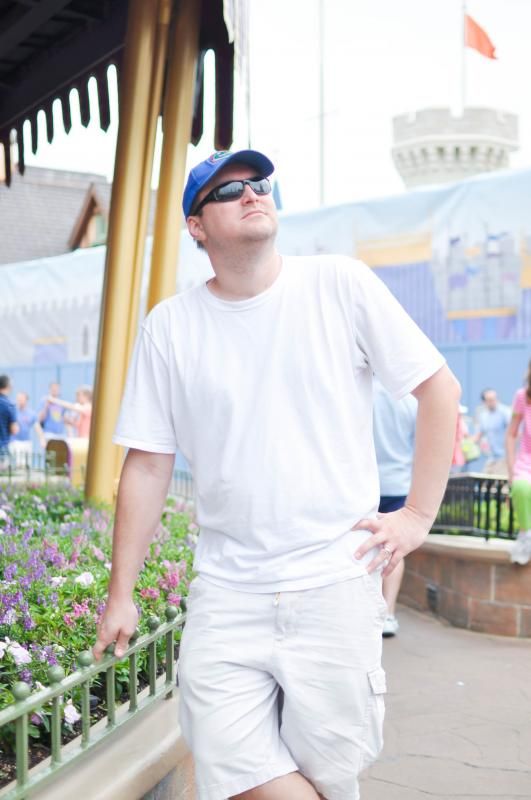 The Carousel.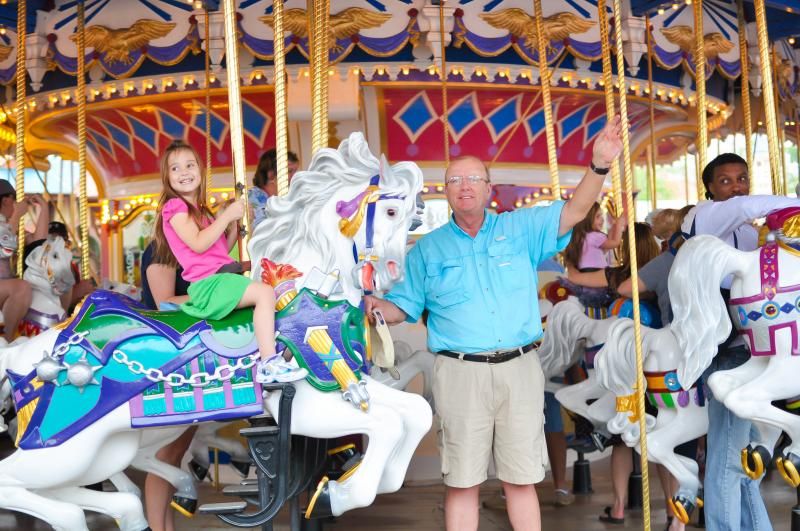 The Princesses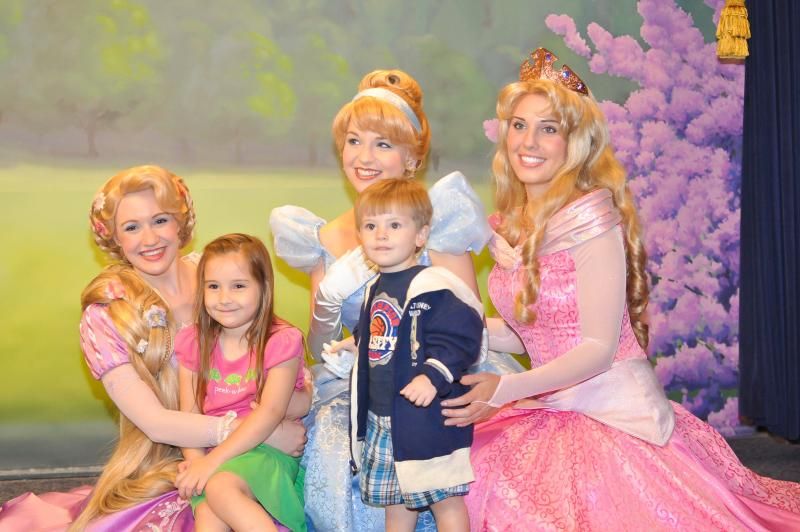 My father-in-law with my friend, Alex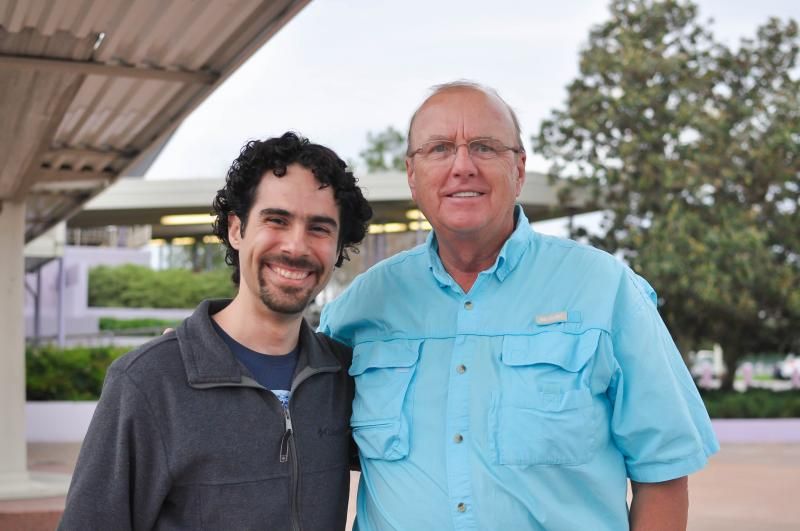 And finally the family and Alex