So, if you follow my blog, you know that I have been trying to catch up on my littlest one's baby album. I had started blogging when he was only 6 weeks old and Leigh over at
to the full
had also just started Pages with Papertrey. We have 2 challenges a month: a crafty challenge at the beginning and then a sketch challenge in the middle of the month. I was thrilled because I knew that I would use these challenges to help me get up to date on my daughter's school album and work on my son's baby album. I was able to keep up with the monthly challenges until my baby started crawling, and then all crafting during daylight hours went out the window.
As most of you may also heard me say, I am not the quickest crafter out there. This is especially true of scrapbooking. I feel like it is a big comittal thing. My children will have these pages forever, so of course I want to make them the best that I can. I will typically have papers and pictures laid out and play around with them and stare quite a bit while I work on other cards or projects.
So with the start of the new year, I have set a goal for myself to finish his album. This means that I have 2-3 pages to complete every month. So far I am on track. This page is part of a 2 page layout. The other is just waiting to be glued down, so you will see it before the month is over.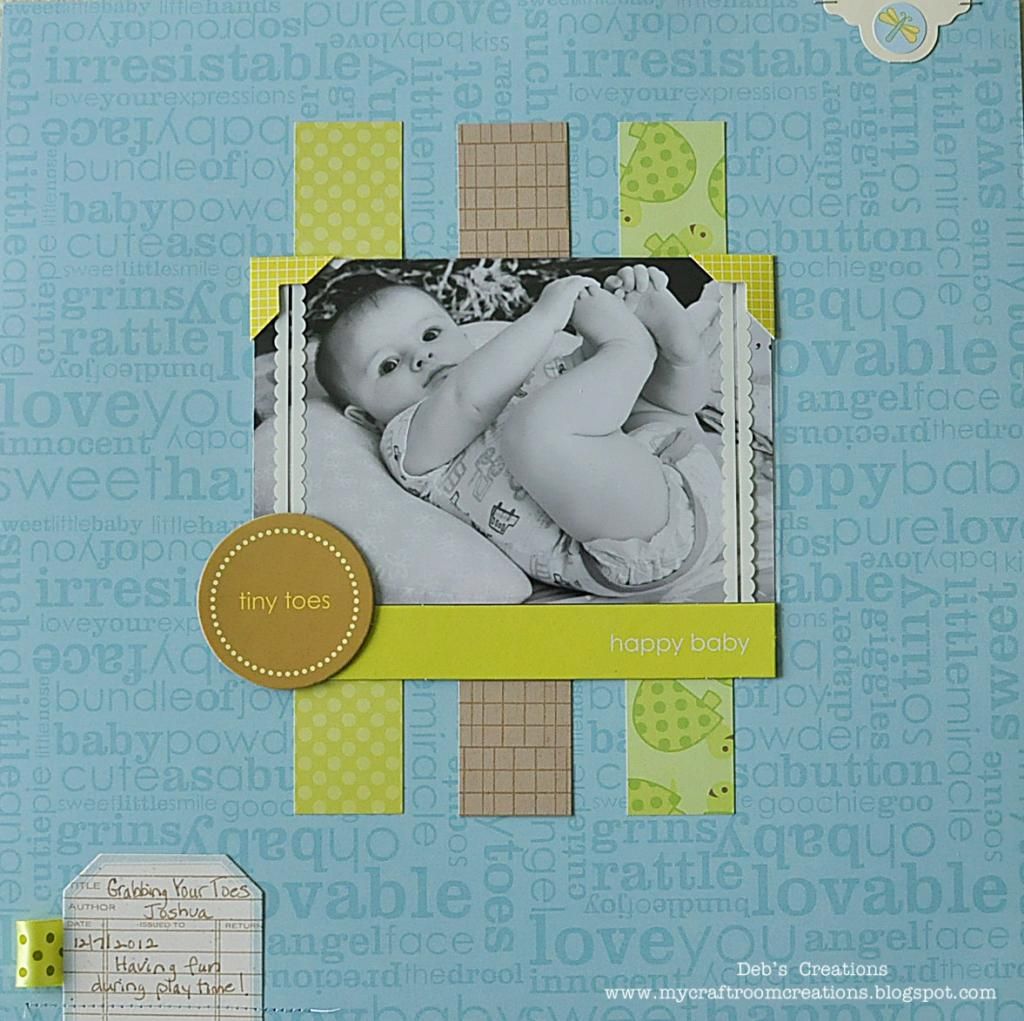 I am submitting this page for
Pages with Papertrey sketch#11
. The patterned paper, stickers, ribbon, photo corners, overlay and chipboard are from the Becky Higgins Sweet Baby kit. I created a journaling block using Label Basics and Library Card. I did use Kraft ink on kraft cardstock using Mini Scrapbook series: Library Ledger to make some patterned paper. I tried to add different embellishments on the corners of the picture, but nothing I did turned out like I had hoped. Since the chipboards had some sentiments on them, I left it alone.
Thanks for stopping by!